This month's technique was "craft foam embellishments." I'll be honest . . . I wasn't quite sure what to do when this technique was picked. All I could picture was a bucket of craft foam cutouts at the craft stores that you get to keep kids occupied. I was not feeling it. But that is the whole point of our swap group . . . to challenge each other to learn a new technique. In this case, I learned to use a new type of material in making cards.
I got to thinking about what dies I have and what I could make from sheets of craft foam rather than just buying a bucket of what I thought would be too thick foam. Well, I've got circles, squares, triangles, ovals, etc., etc. You name it…I've probably got it. I settled on hearts. I thought that's pretty easy, and I'll figure something out. I'll do this one as my "love" theme. This was six months ago . . .
Once we got to October, I really had to start thinking about what I was going to do. Yes, I chose hearts and a love theme. And now I was locked into the theme because I had already used all of my other available themes. We're only allowed to use a theme once during each swap round. Love was all I had left. But how do I use craft foam and not have it look childish . . . this was my issue all along . . . I didn't want it to look childish.
So, I decided I better just start cutting hearts out of the pink and red sheets of fun foam that I bought 6 months ago and the vision of the card would eventually come to me. I started doing just that . . . starting with the pink fun foam. I cut two different sized hearts using Sizzix nesting Heart Framelits.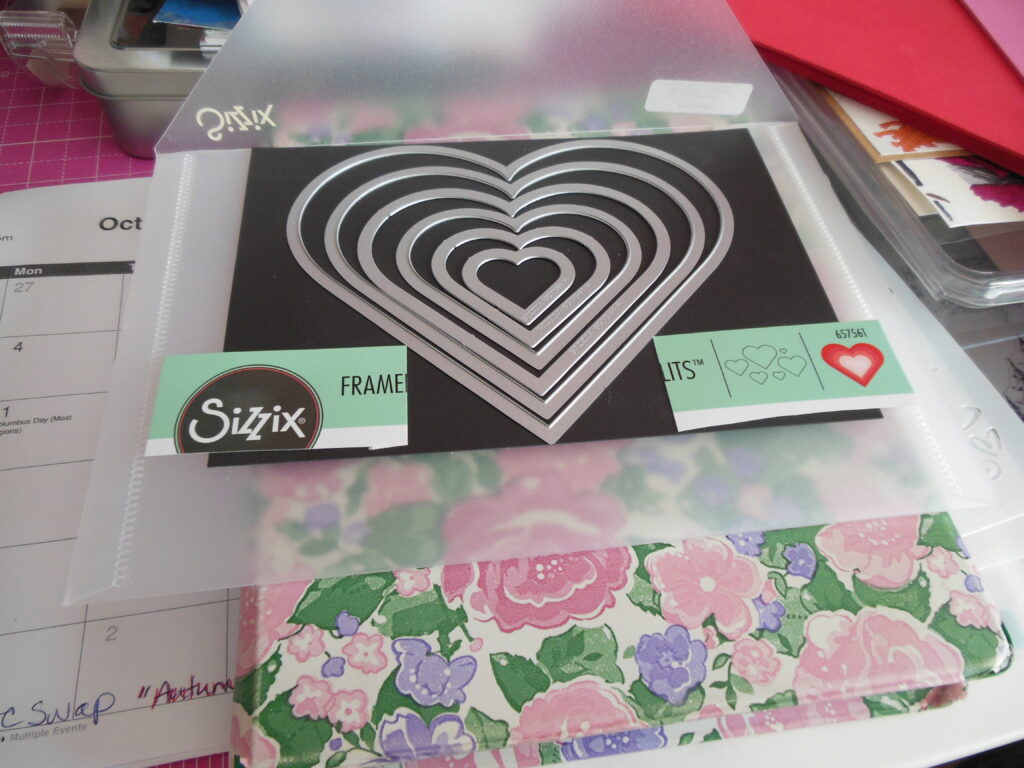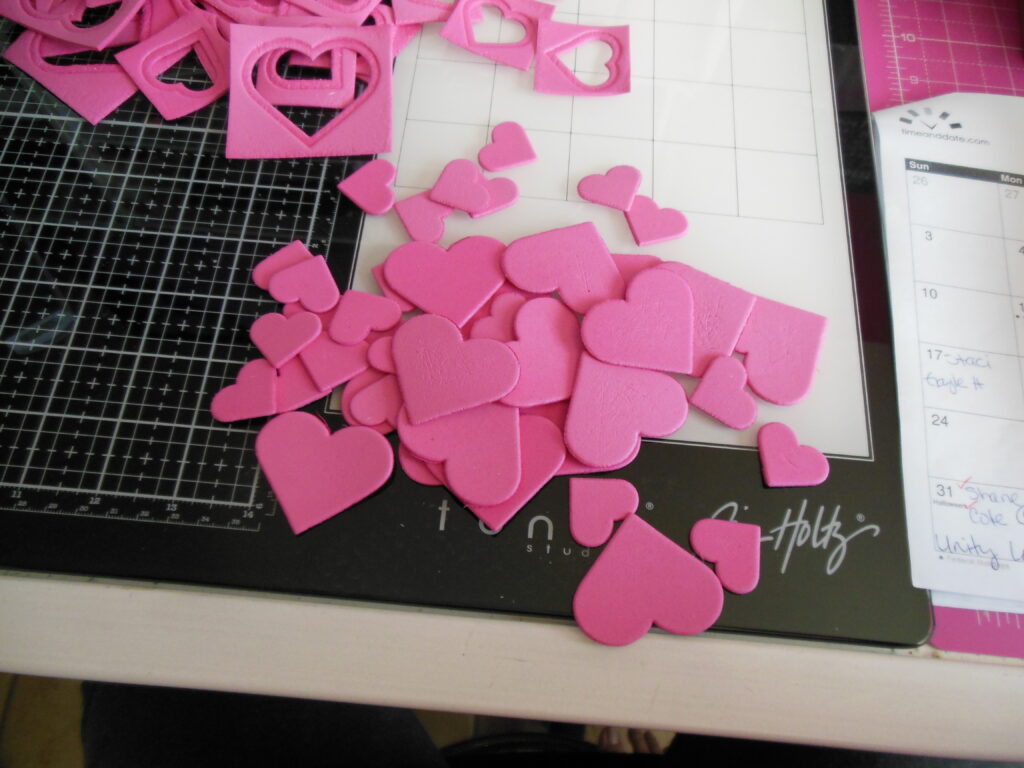 So now I had all these hearts, but still no real plan for what to do with them. I struggled for another couple of days with what to do before I came up with using a stenciled heart background. I used Distress Oxide Ink in Picked Raspberry and Unity Stamp Company's Heart Confetti stencil for the background.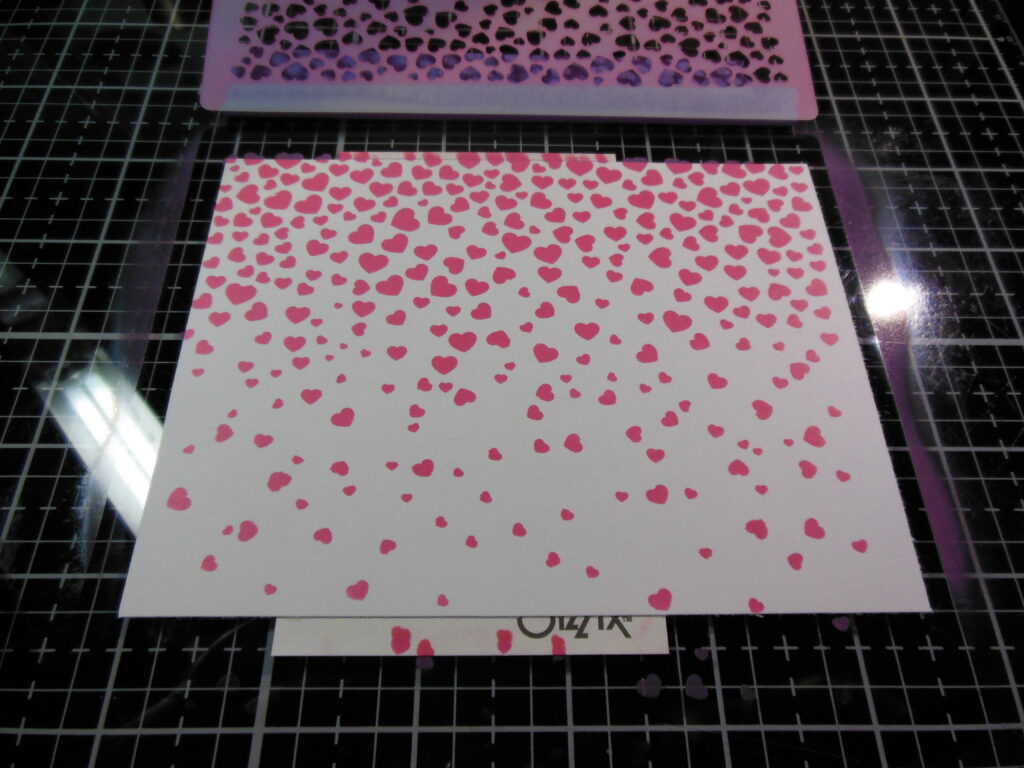 Ok, now I'm getting somewhere, but where exactly? I tried laying my craft foam hearts in the two different sizes on the stenciled background, but it just wasn't right. So now for another couple days of struggling to figure out what to do. Then it dawned me . . . ummmm DUH use letter dies to spell out "LOVE" and use the bigger of the two heart shapes for the "O." So I got to work, using Altenew's Caps Bold Alphabet Dies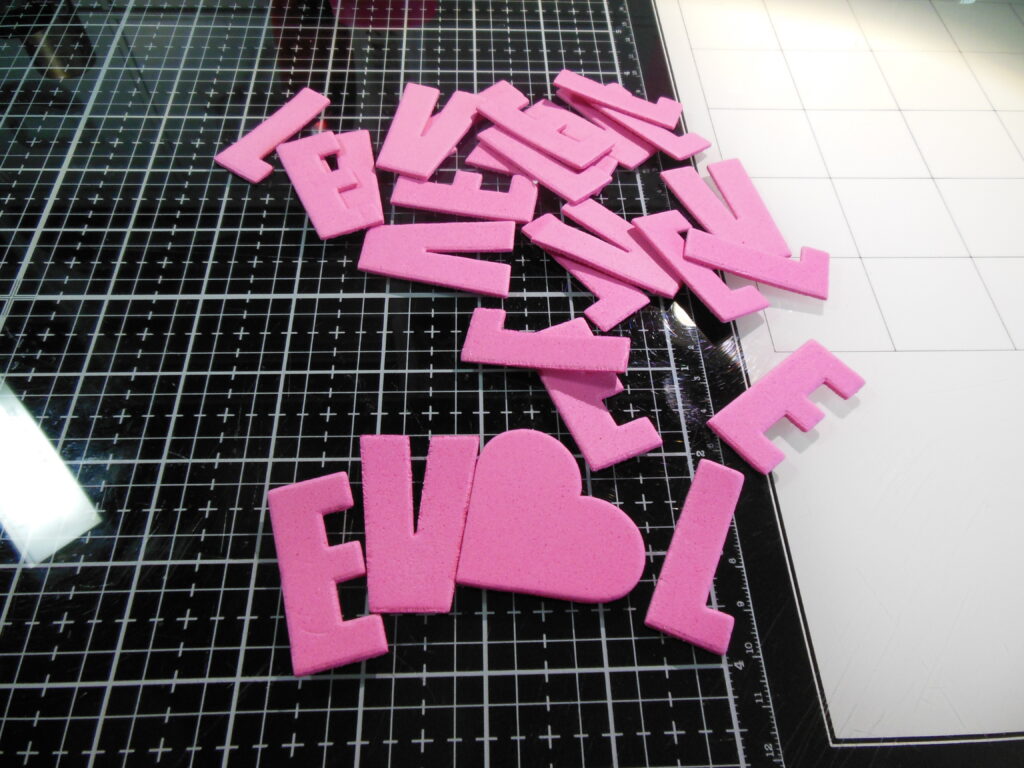 I added the stenciled background to a hot pink card base, glued the foam letters and hearts at the bottom, and voila! a card I loved!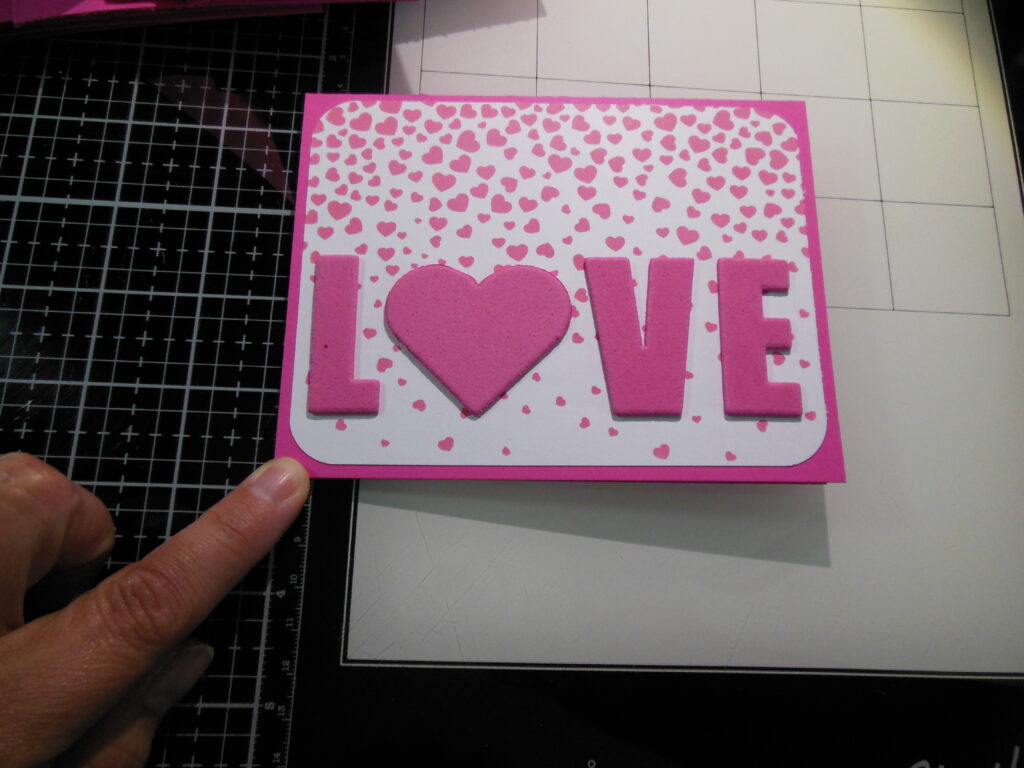 Any links in this blog are not affiliate links.