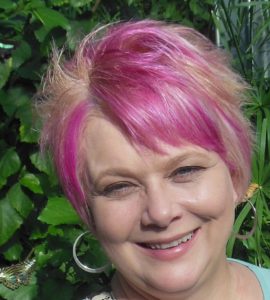 Welcome to my next adventure! I'm Holly, and I'm expanding my creative outlets with this blog. I've been creative in some form for most of my life – playing piano and writing poetry as a kid, and now arranging flowers and paper crafting as an adult.
I set a goal in 2018 to make a hand-made card for everyone in my immediate family (from my Dad on down to the very youngest of his great grand children). Trust me when I say that's a TON OF PEOPLE. Once I got on a roll with that, I expanded the goal to include my husband's family (which didn't add very many to my total). I've made that same goal for 2019, along with keeping up with my card swap group that I co-founded in October of 2018. And, now I've set an additional goal of posting at least twice a week here.
A little more about me . . .
In the real world, I work full-time as a paralegal specializing in litigation technology and eDiscovery. You guessed it . . . not very creative at all. So, I make cards to get my creativity fix. When I'm not working on a weekend, I'm pretty much in my craft wing, hibernating and creating.
I'm married to a wonderful man who puts up with my craft spending. But he really can't say anything himself . . . he has a Jeep habit. At least all of my stuff fits in the house and we didn't have to build a separate house for it. We have two 2 fur babies currently.
I'm the youngest of 7 siblings, and am still referred to as the "baby" who gets everything she wants. Damn right!!! I work hard and spoil myself with craft supplies! Seriously though, the best times I have now are when I'm surrounded with my sisters and nieces who enjoy crafting. We try to do it at least once a month (love the weekends when they can be sleepovers). One of us got married and moved away, but we FaceTime with her so it's still like we are all in the same room. It is so wonderful to feed off of each other's creativity. We are all such good sharers!
Well enough about me! I better get going on some real content. I hope you all enjoy what I make. I know I certainly do!