So one of our swap group members really likes to challenge everyone's creativity. September was her month to choose our technique. She chose "action" cards – no specific action – just action. I saw a sample card in a local craft store that I fell in love with the action of it. So of course I had to buy the die set (and the add-on set ) to make it. The "must have" action die sets were the Lawn Fawn Magic Picture Changer and the Lawn Fawn Magic Picture Changer Add-On die sets.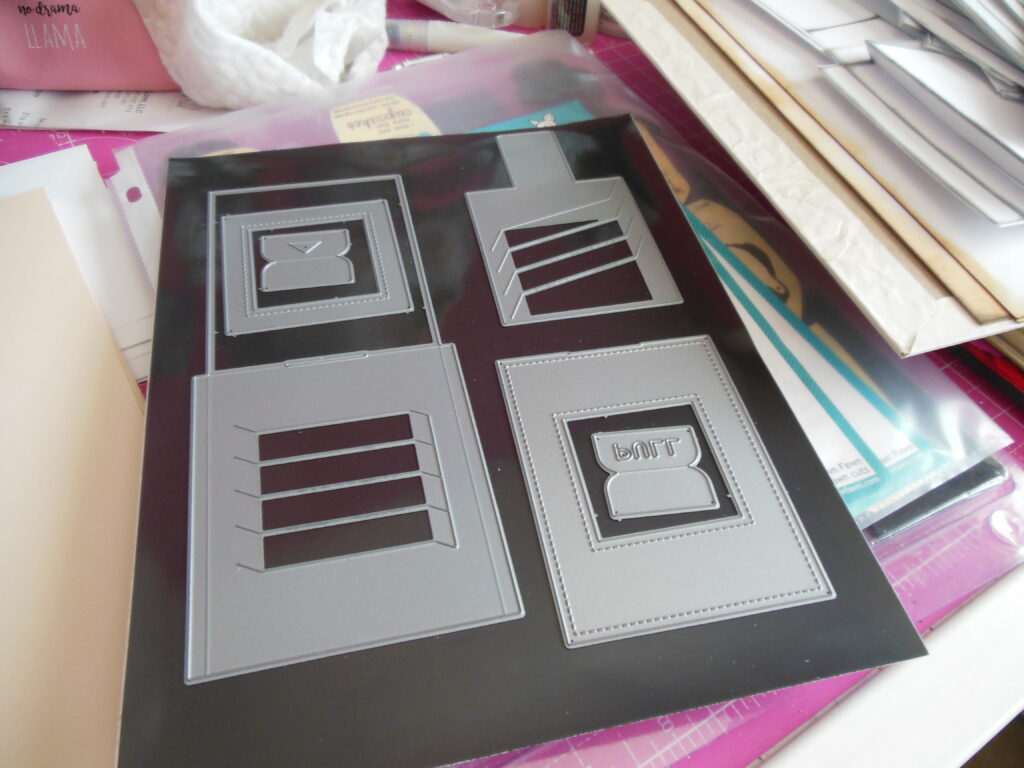 I next chose my color scheme and papers, and started cutting out all of my elements.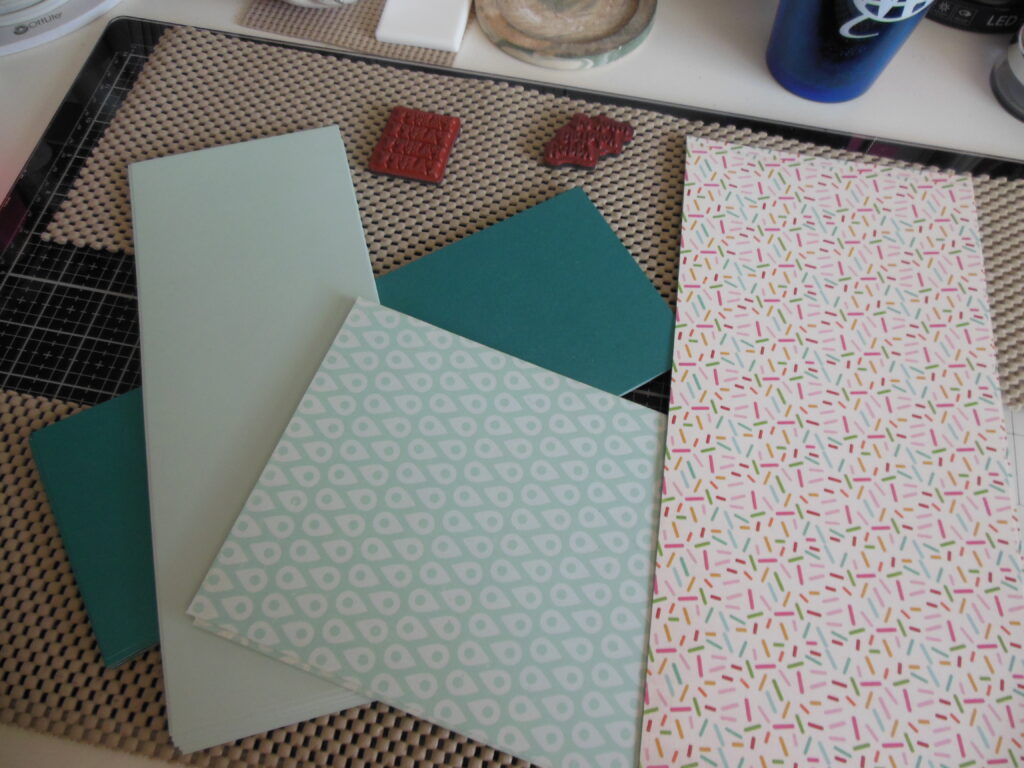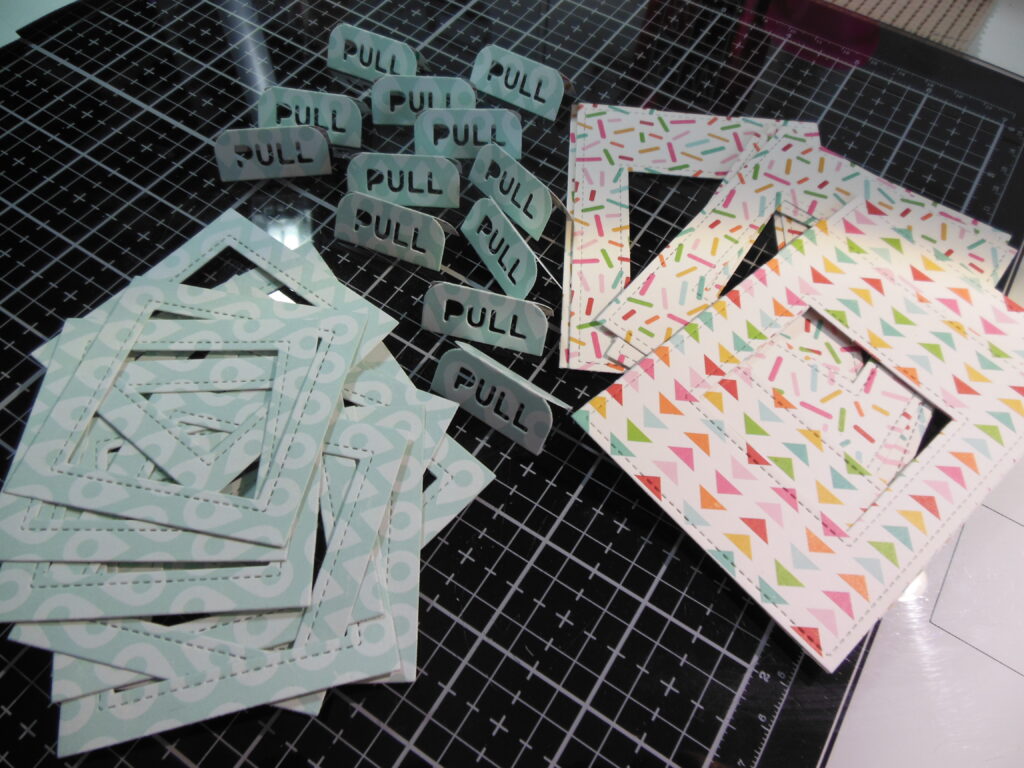 I wanted to add a little texture to this card, so I embossed my dark teal layer with an embossing folder. I couldn't decide on just one favorite folder pattern so I did have my cards in one pattern and the other half in a second folder.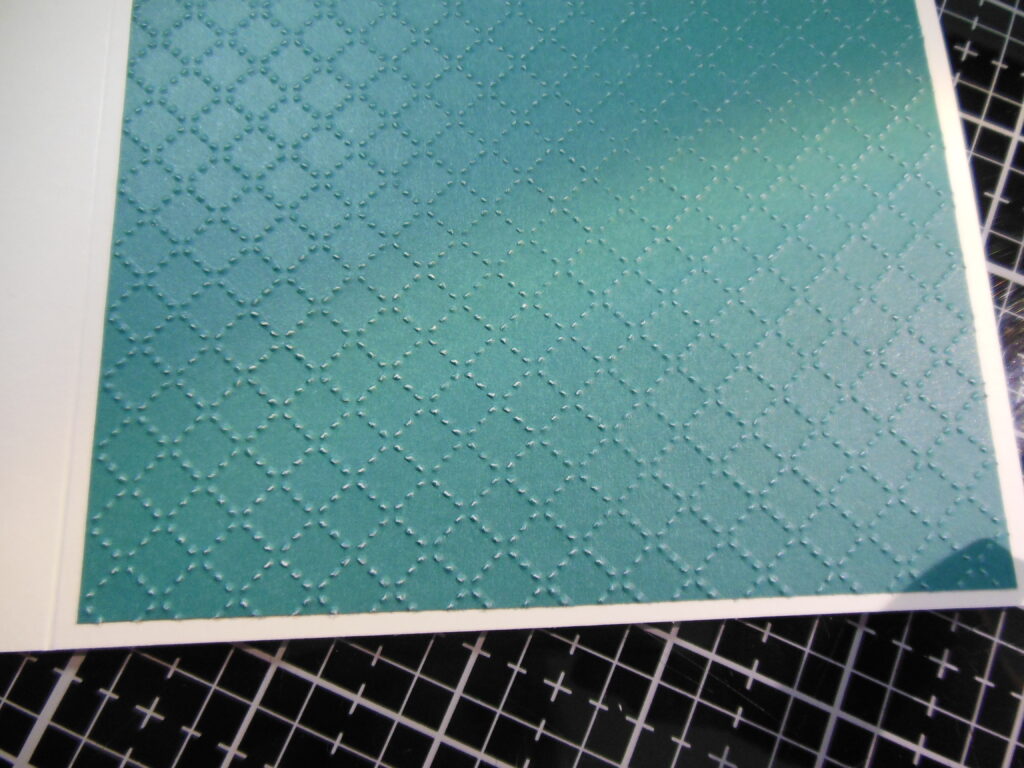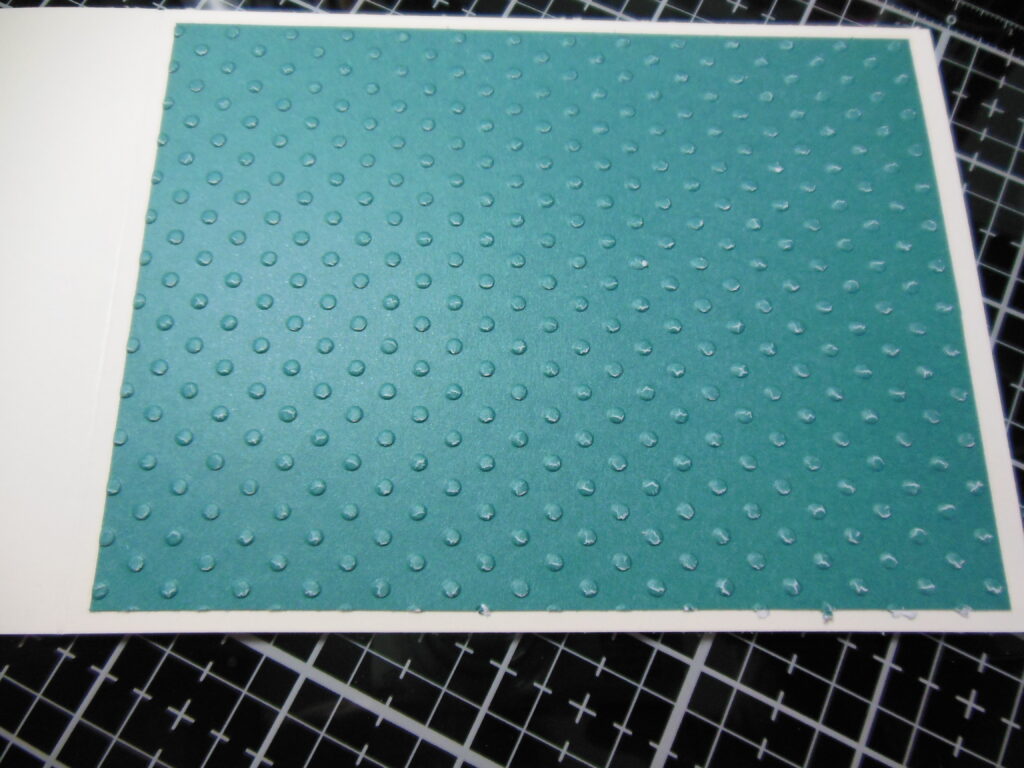 Before cutting the magically changing window portions, you have to stamp your sentiments.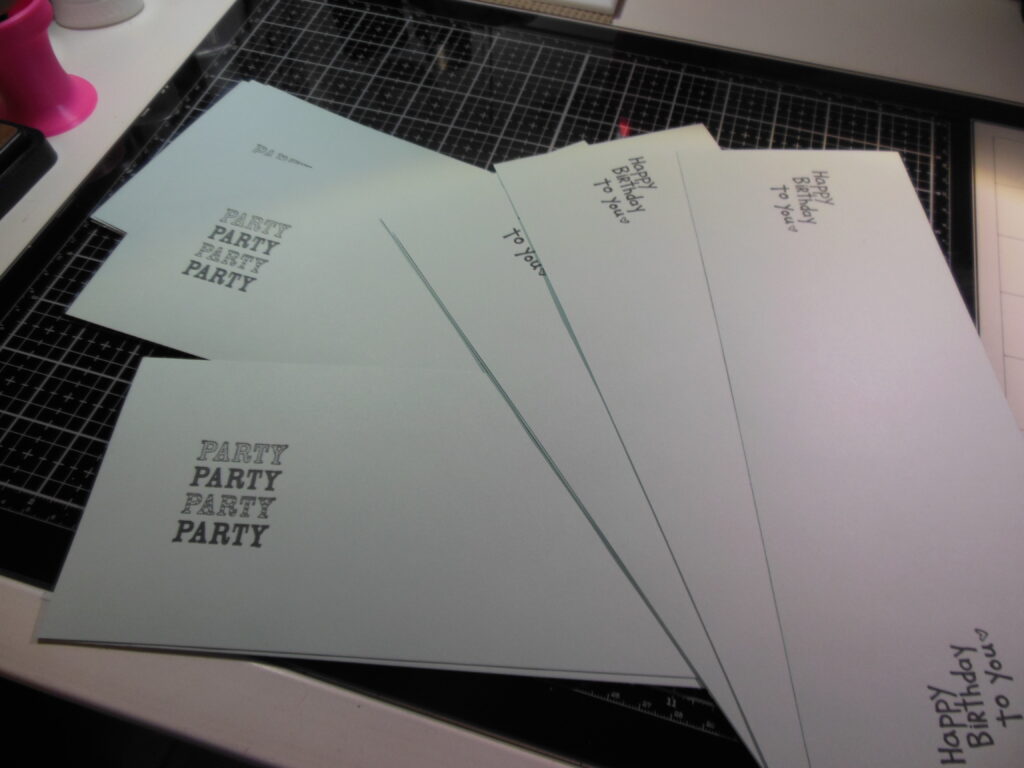 Once the changing panels are cut, you fit them together and start assembling everything.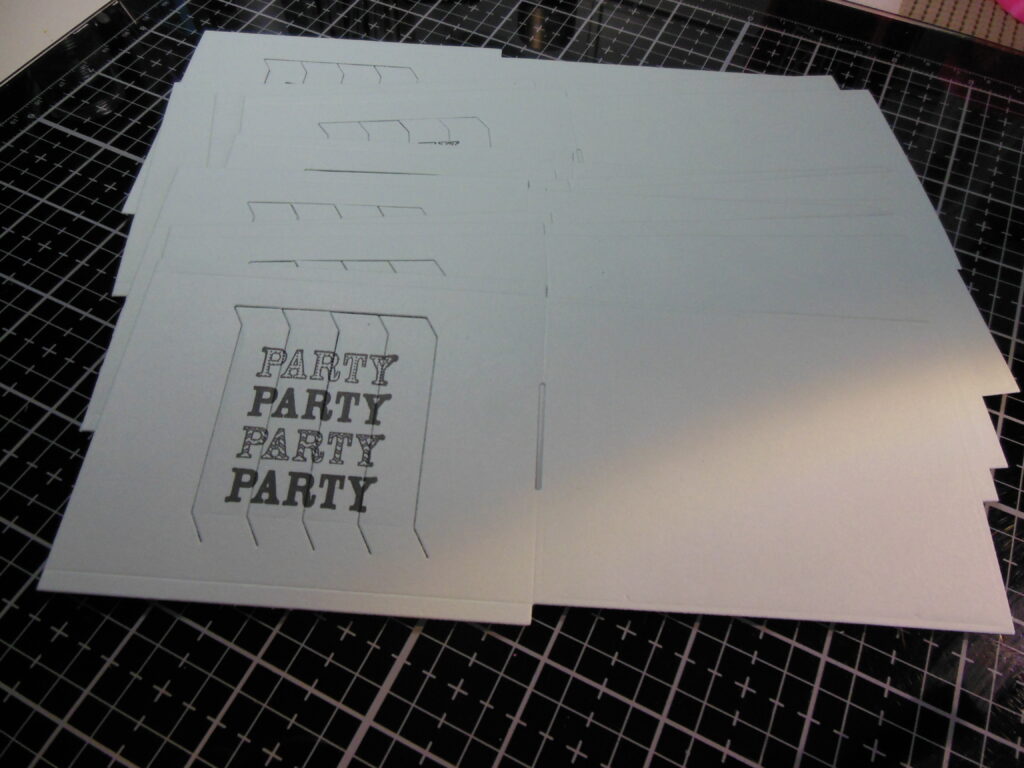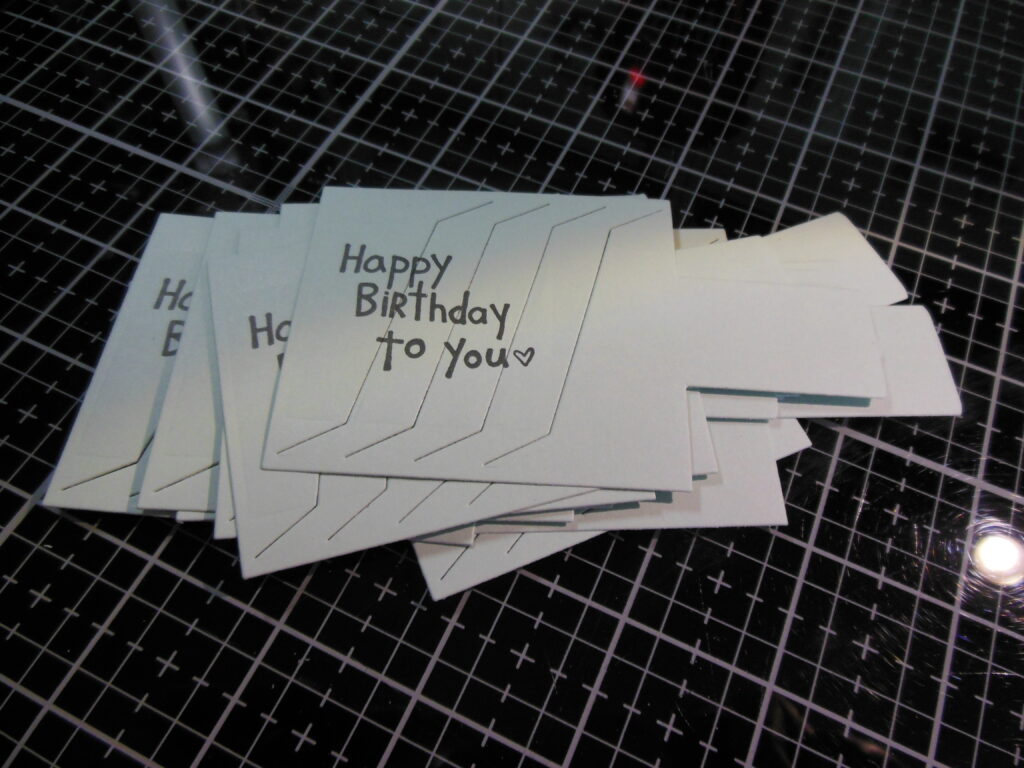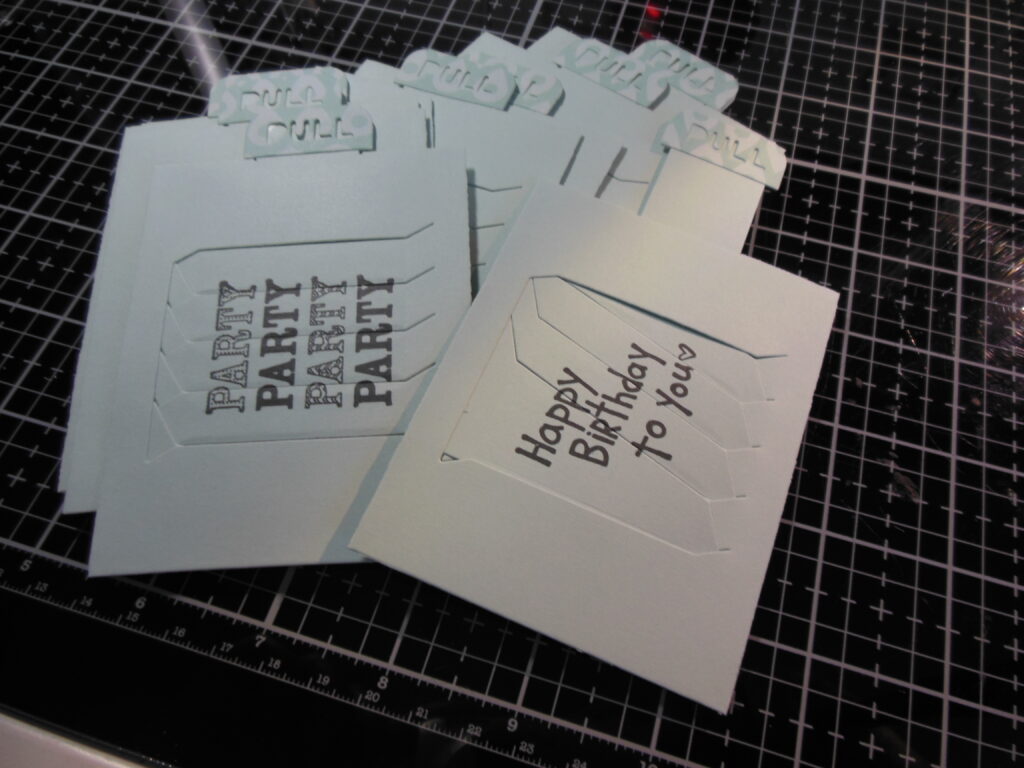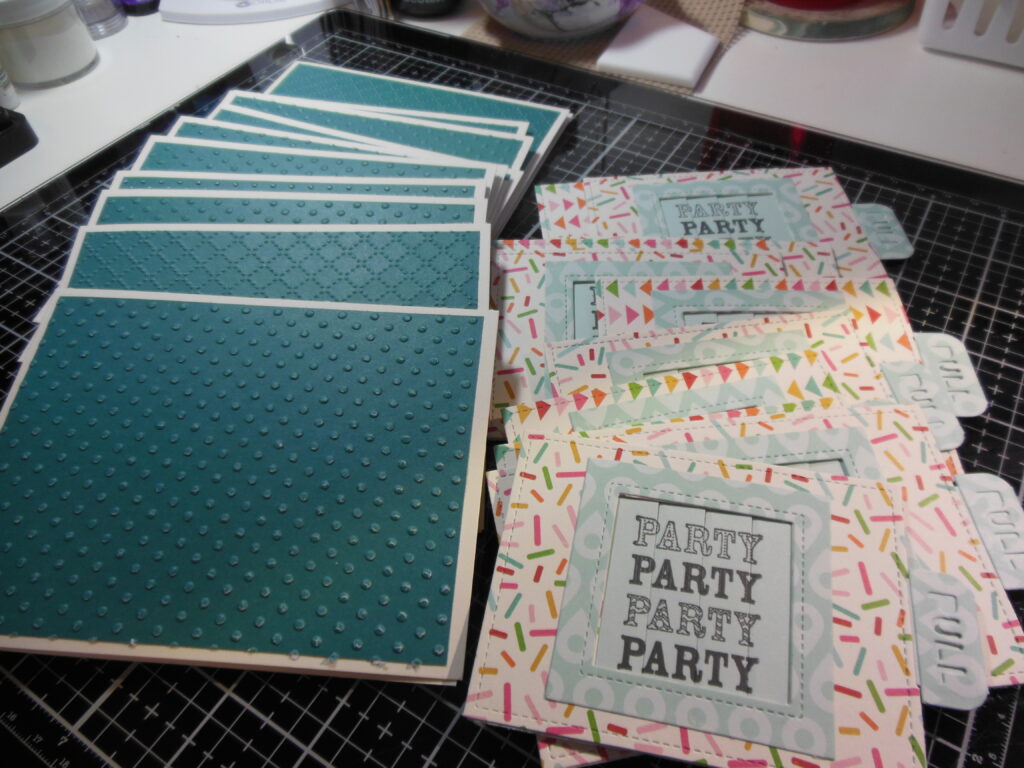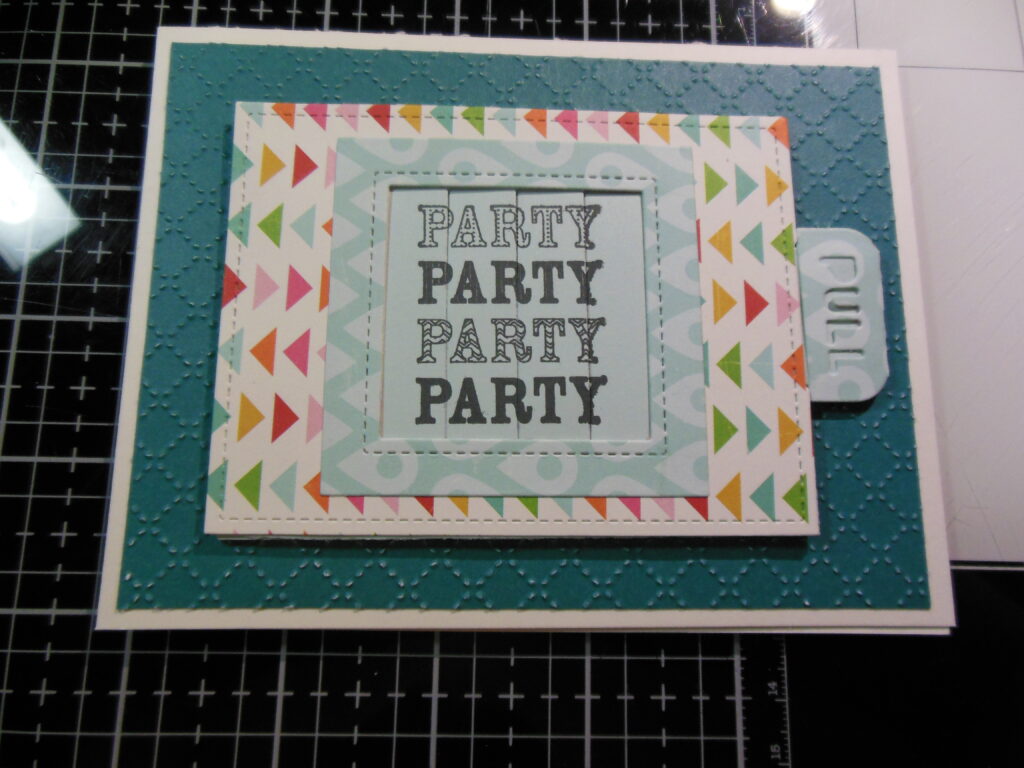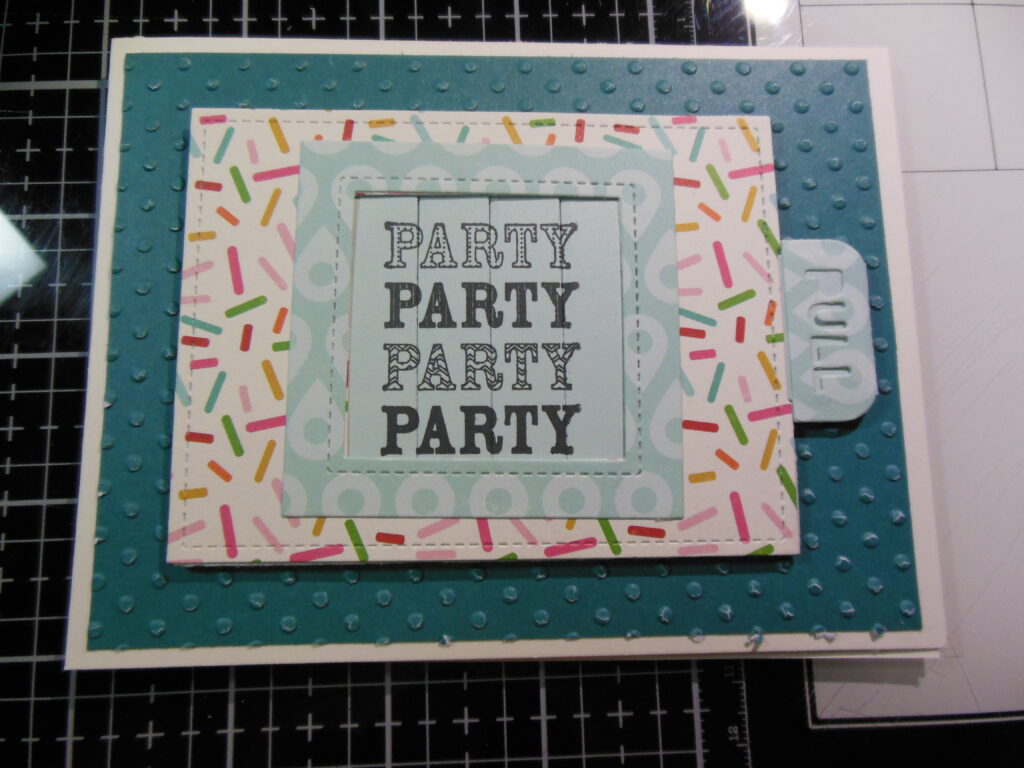 Sentiments in the magic picture window are both from Unity Stamp Company. The first one is from Itty Bitty set "Party Party Party" and the second is from "Happy Birthday to You." The inside sentiment is from the Avery Elle set Inside Birthday Greetings.
Any links in this blog are not affiliate links.