This month our technique was Retiform. I've seen this done mostly by Gina K. Designs and took my inspiration from her videos. I chose our "season" theme option and decided on Spring.
I started out by picking a couple of spring-y colors from the Distress Ink line – Saltwater Taffy and started making my grid lines. I then used Salvaged Patina to tone down the white of my cardstock. I found this to be a nice soft spring colored background.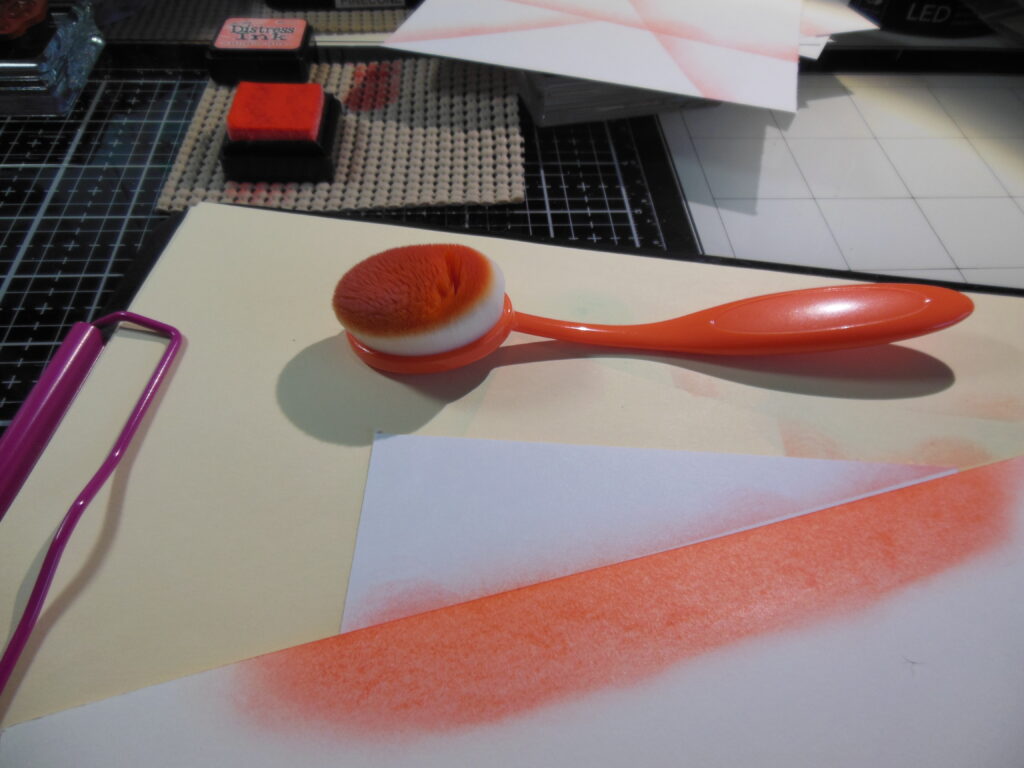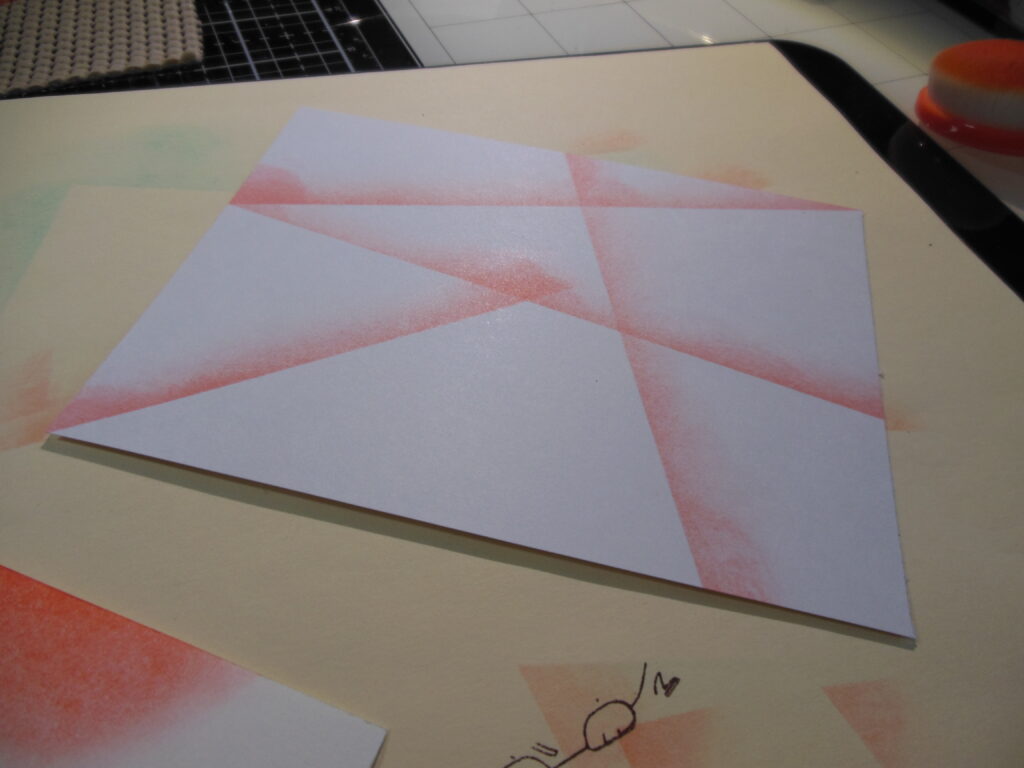 I started sectioning off my grid with post-it notes (perfect use for free promotional post-its from various conventions or companies) so that I could stamp out my selected images.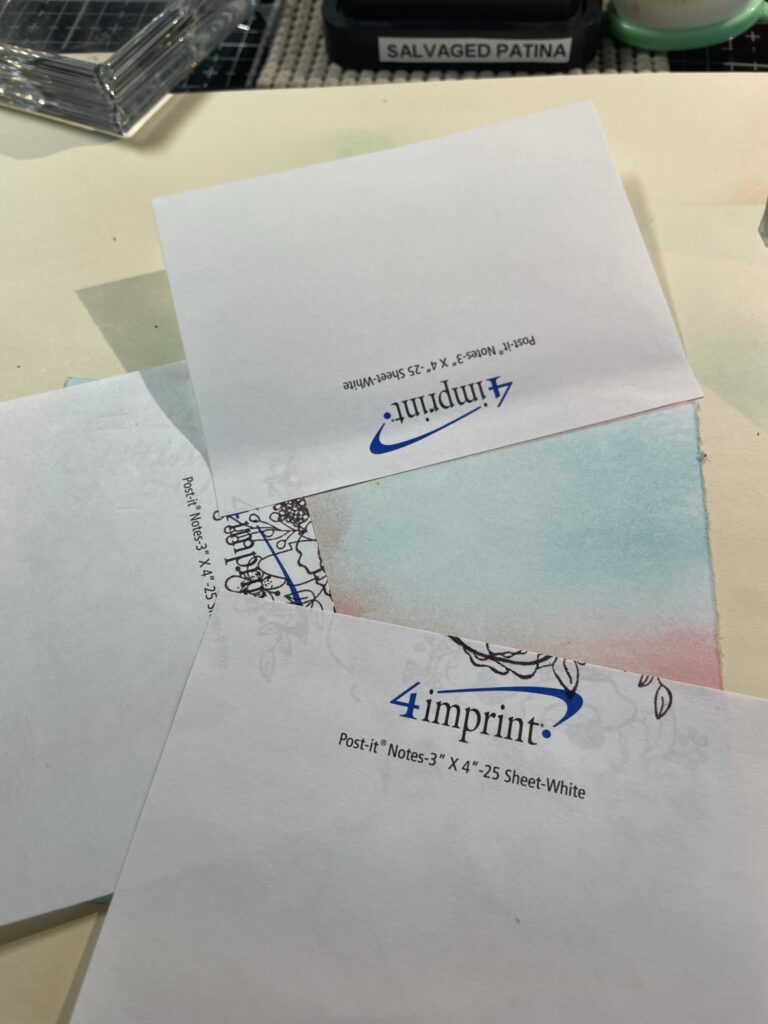 For my images, I picked a selection of Itty Bitty sets from Unity Stamp Company and stamped them in VersaFine Clair ink in Pinecone. I chose bunnies and flowers because what says Spring more than bunnies and flowers. I'm also very partial to bunnies and have been since I was Itty Bitty myself.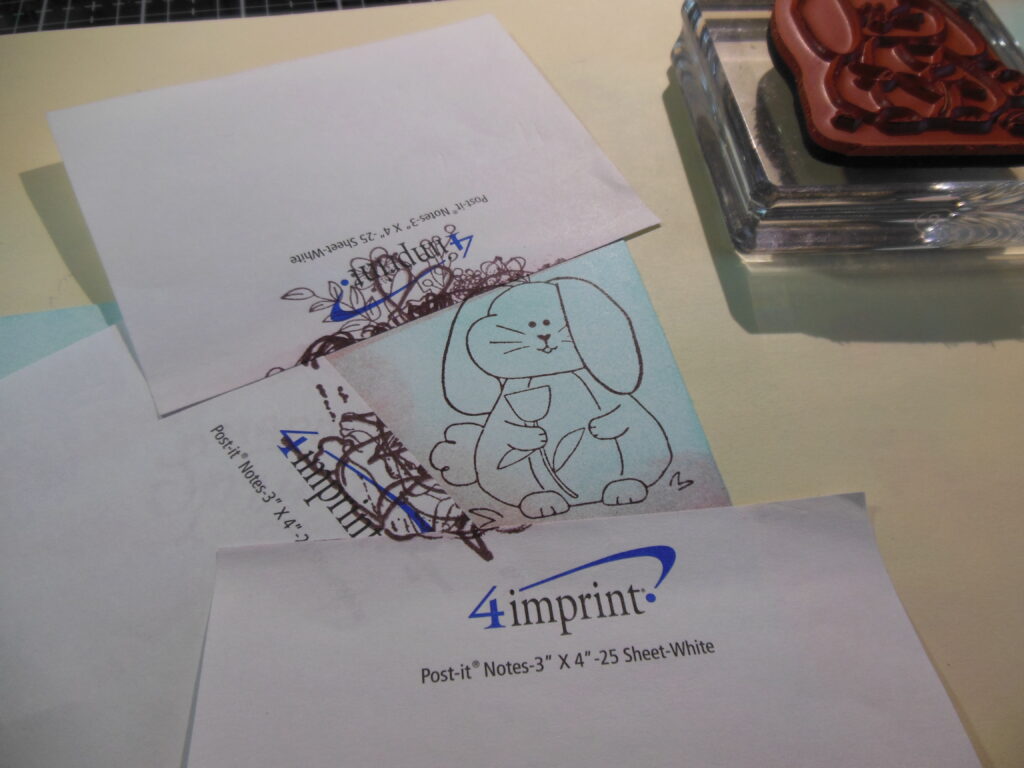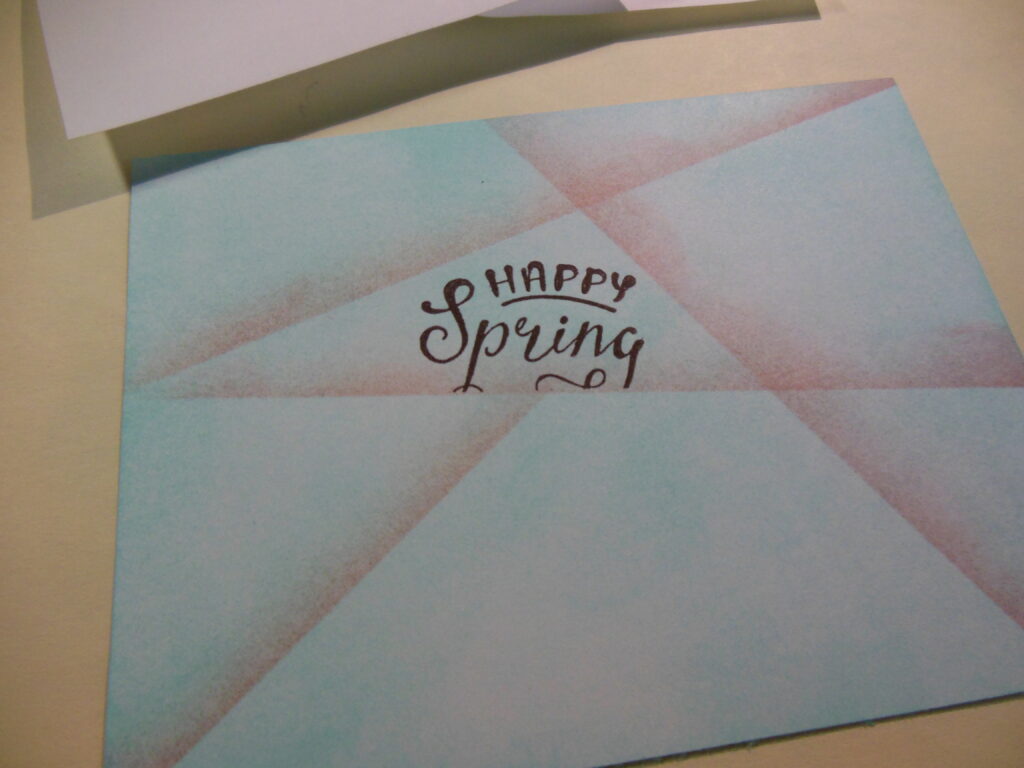 Here is the list of the Itty Bitty sets I used: Fluffy Love, Little Bunny for You, Hunny Bunny, Strong and Beautiful, Big Summertime Bouquet, and Poppy Bundle. The sentiment is from Oh Splendid Spring (also from Unity Stamp Company).
Once all of my backgrounds were stamped, I mounted them on kraft cardstock and left the cards blank inside.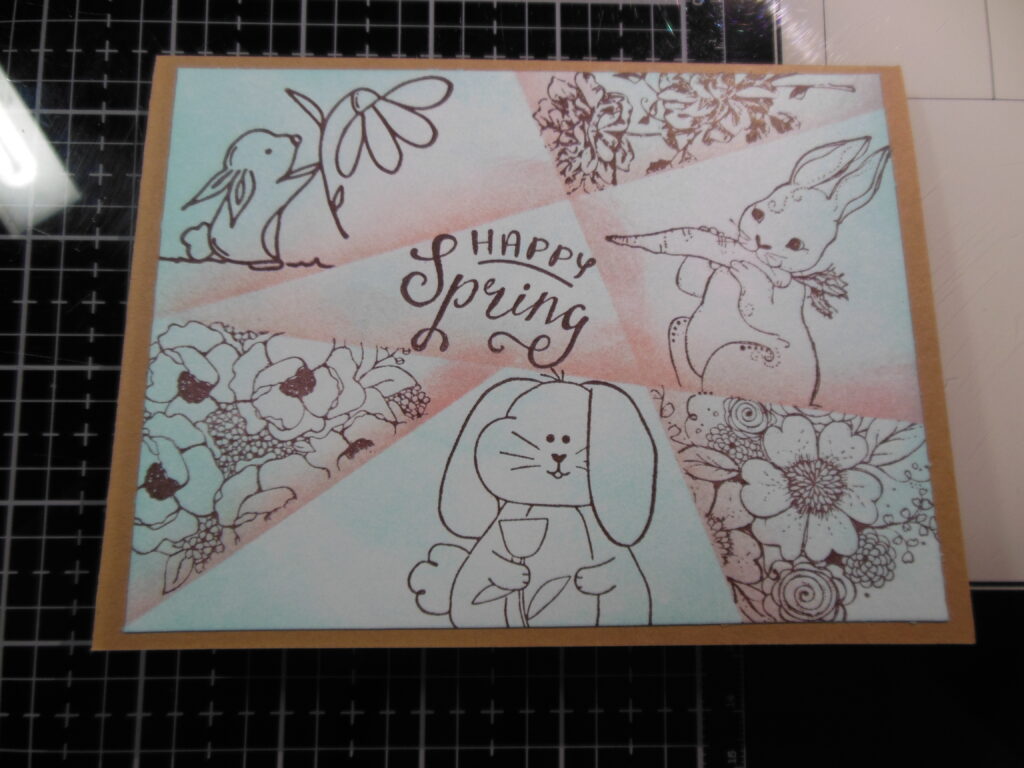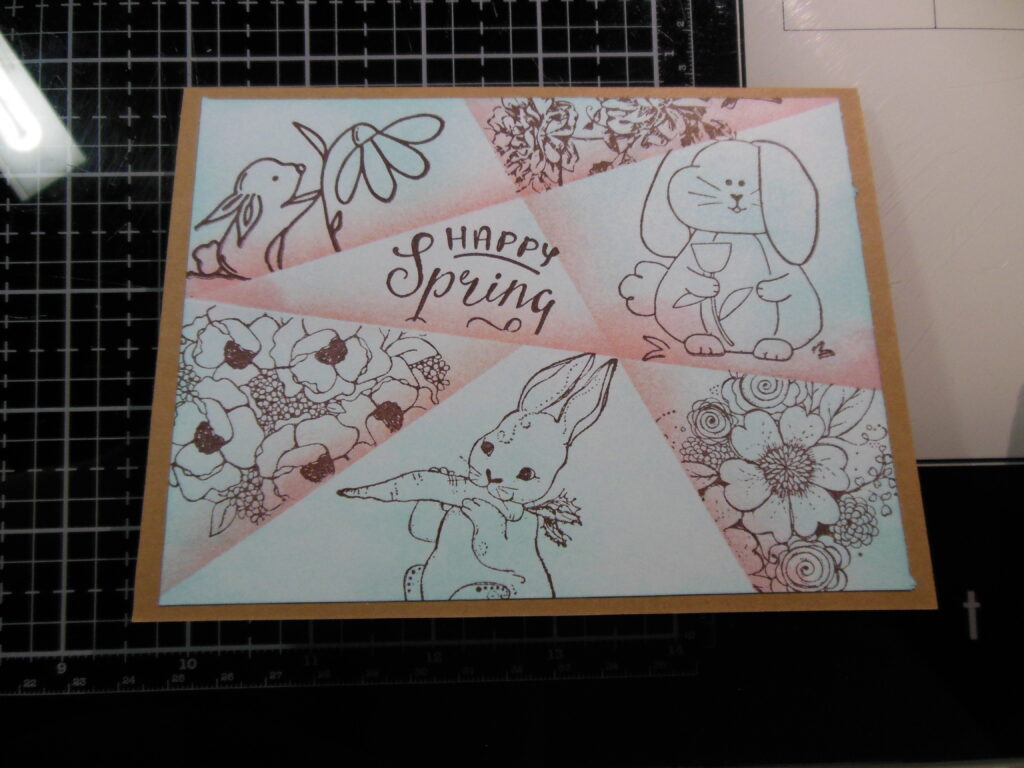 Any links contained in this blog are not affiliate links.