May's technique was "Quilted Card." I chose to make May my "thinking of you" theme. So then, as in months past, I struggled a little with coming up with my design. I knew I wanted to use Unity Stamp Company's quilt stamps by Ann Butler. (I've linked a search for Ann's designs on Unity's website because I chose stamps from several of her sets. YES . . . I have ALL of the quilt sets.)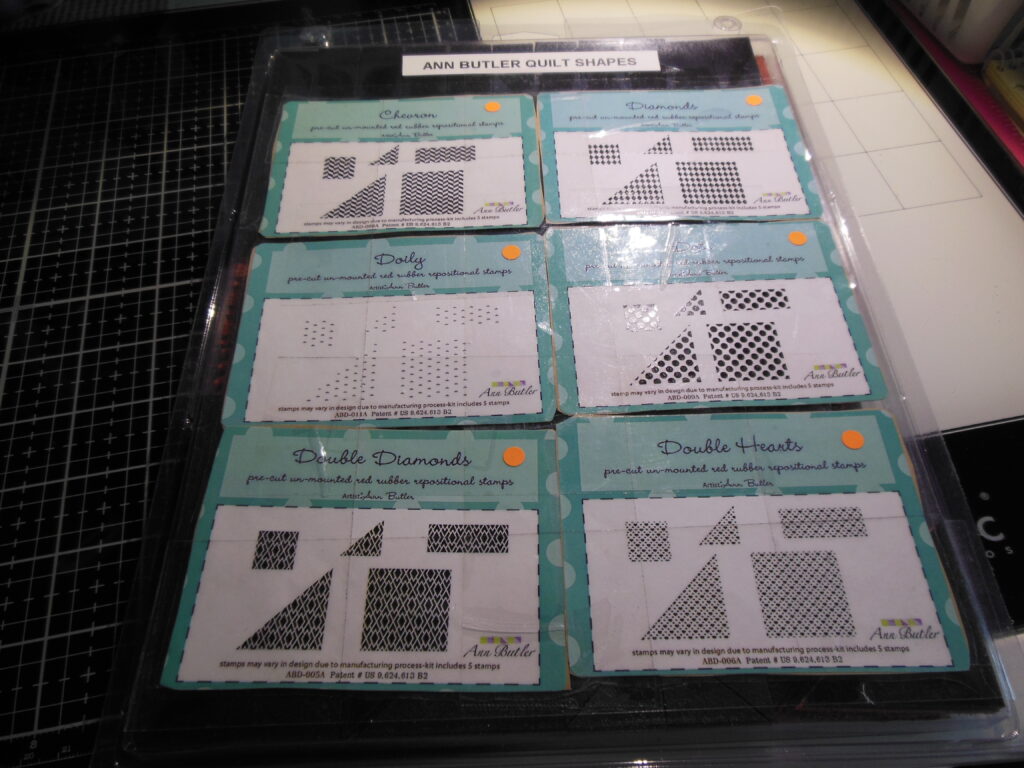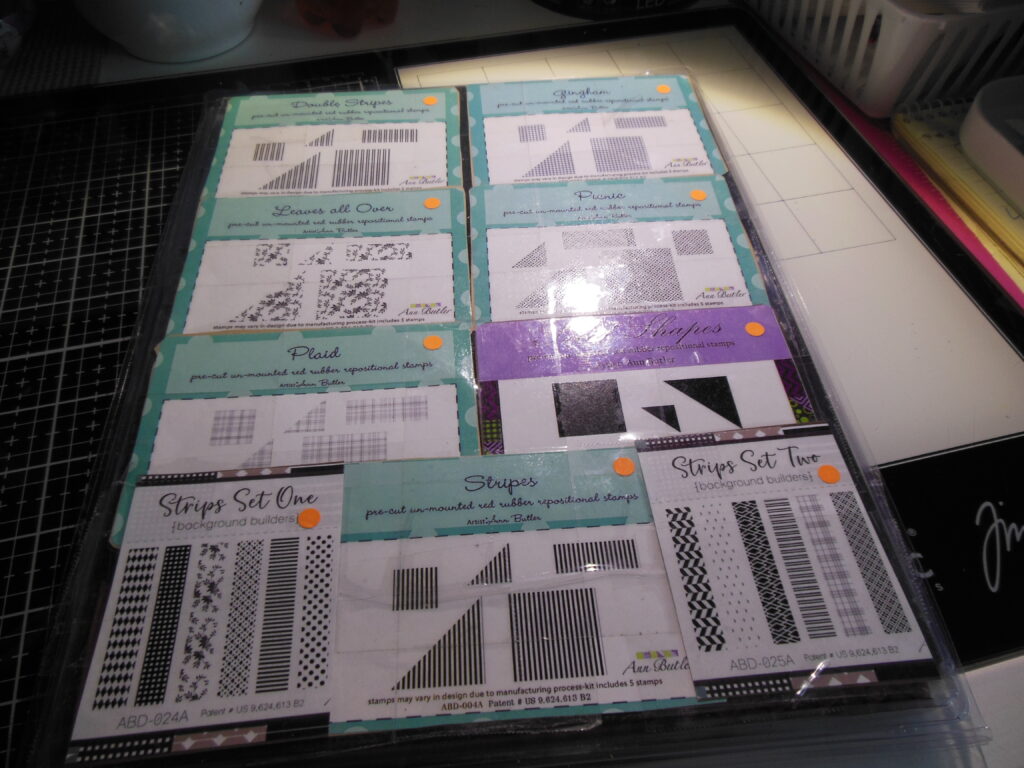 I practiced stamping out my "quilt" with a mix of the 2″ and 1″ shapes and the borders, but I didn't like the way it turned out. So I settled on using only the 1″ squares and 1″ triangles.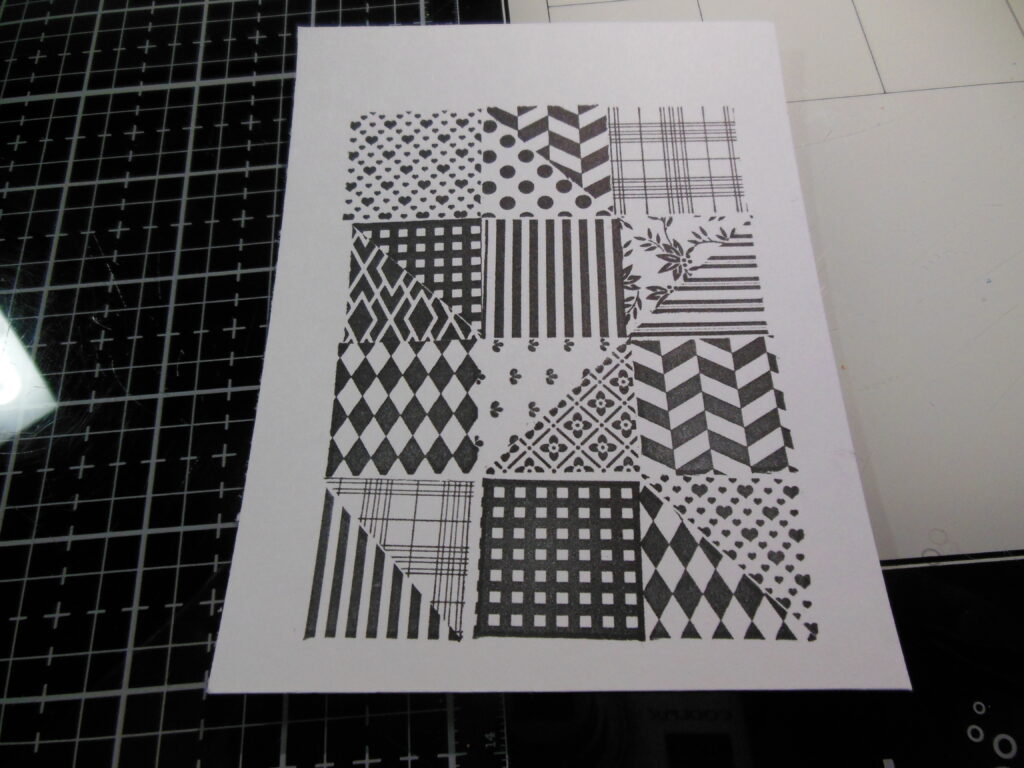 Next I trimmed out the quilt so it didn't have a border, and mounted it to a bright pink layer cut using Gina K Designs Master Layouts 2 large stitched rectangle, and then cut a black layer to 4 x 5 1/4. I glued all of the layers together and then mounted them all on a white card base.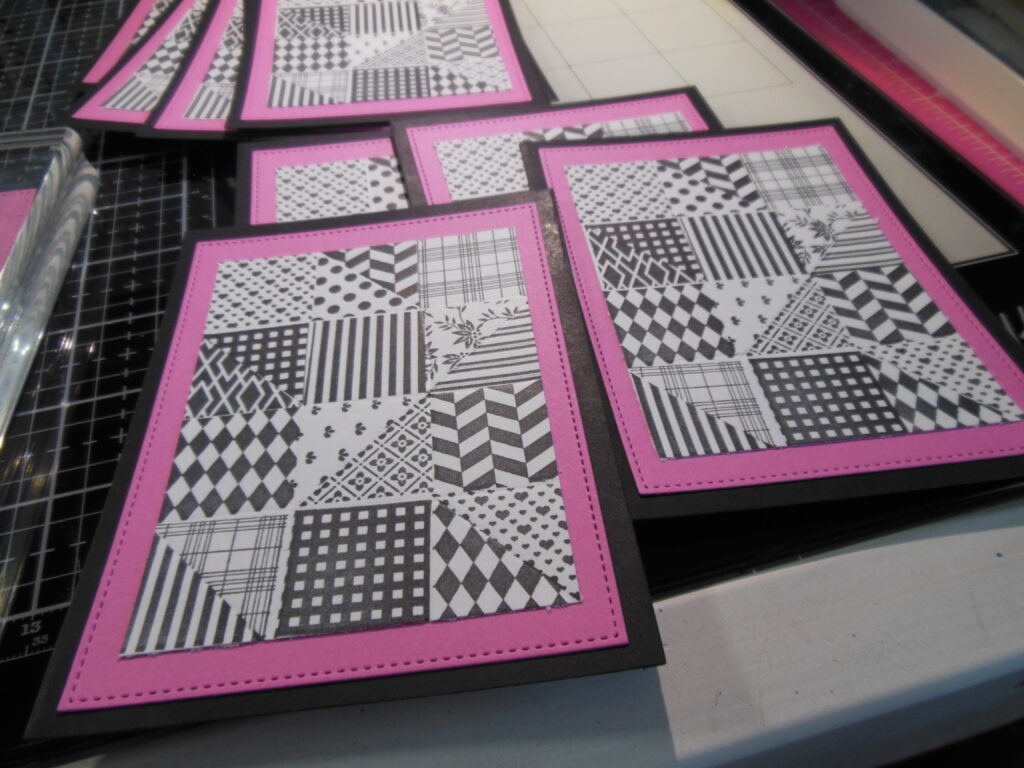 Finally I added a sentiment the Thinking of You! sentiment from Hampton Art's Jillibean Soup Stamp & Stencil "sentiments" set. I cut the sentiment banner using the larger banner Gina K. Designs Master Layouts 2 set and popped it up with foam tape.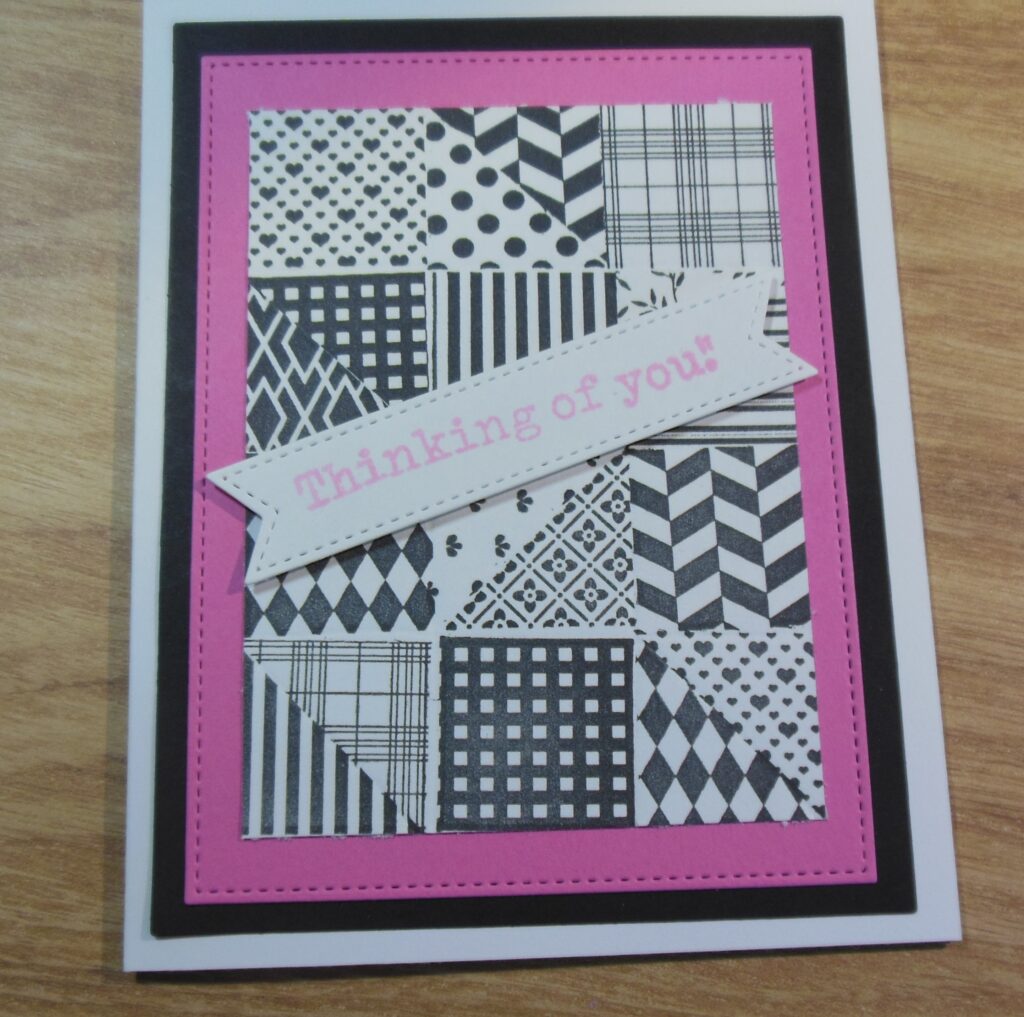 Any links in this post are not affiliate links.