February's technique was "floating element." We had some great interpretations of that technique. I chose appreciation as my theme and made "Thank You" cards. I had a lot of fun with this technique and made cards without any stamping whatsoever.
First I chose my papers and covered one side of them with double-sided adhesive. I decided that would be easier than dealing with glue sliding around on acetate. As you can see in the photo, I used Scrapbook.com's adhesive sheets.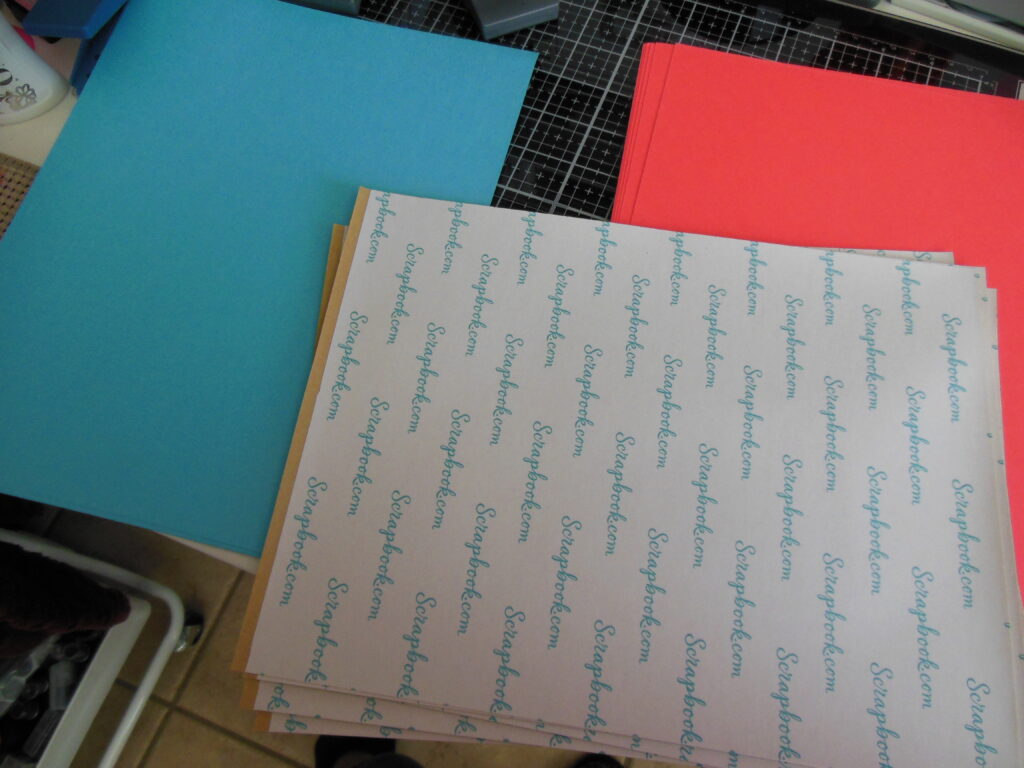 Next I used circle punches in various sizes to punch out circles from each color. Then I cut the word THANKS using Scrapbook.com's Block Outline Sentiments exclusive word dies.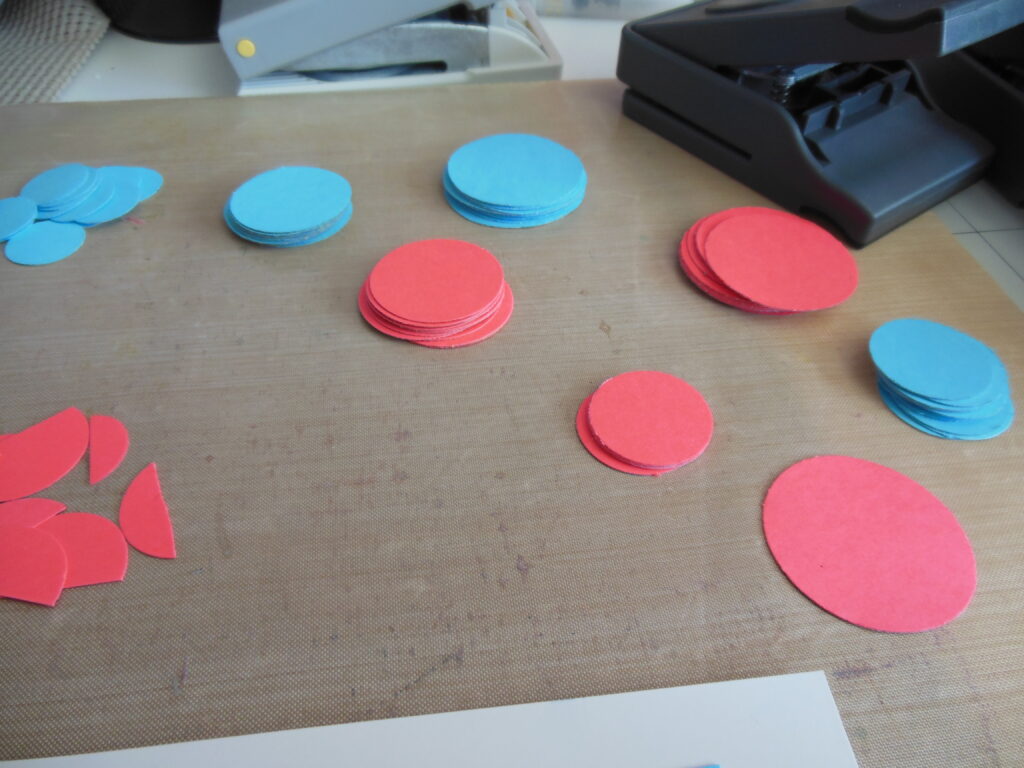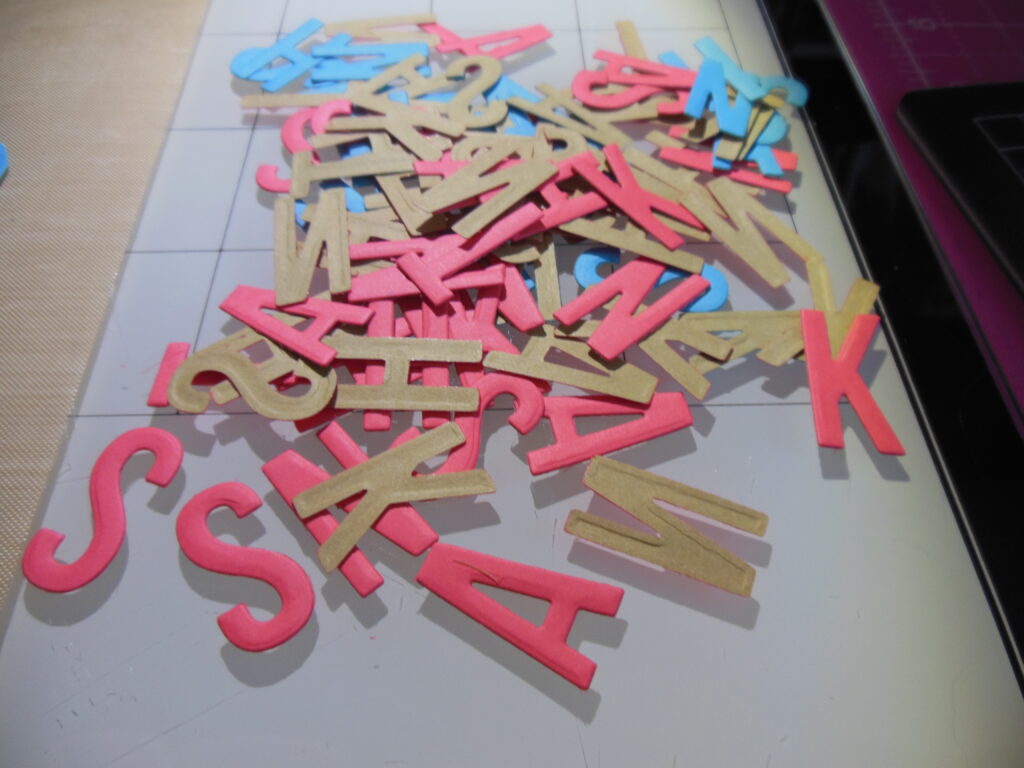 The THANKS dies cuts the letters and the outline shadow at the same time. Since I make a dozen of my swap cards, I cut this out 36 times – 12 out of white, 12 out of the blue, and 12 out of the orange color. You'll see why in a minute. And just a quick reminder, all of these papers were backed with double-sided adhesive so it made assembly a snap when the time came.
I used full-sized acetate sheets and cut them down to 4 x 5 1/4 so I had a little boarder of my A2 card base. I started assembling the background acetate with the punched out circles. Each background turned out different, which was part of the fun with this technique.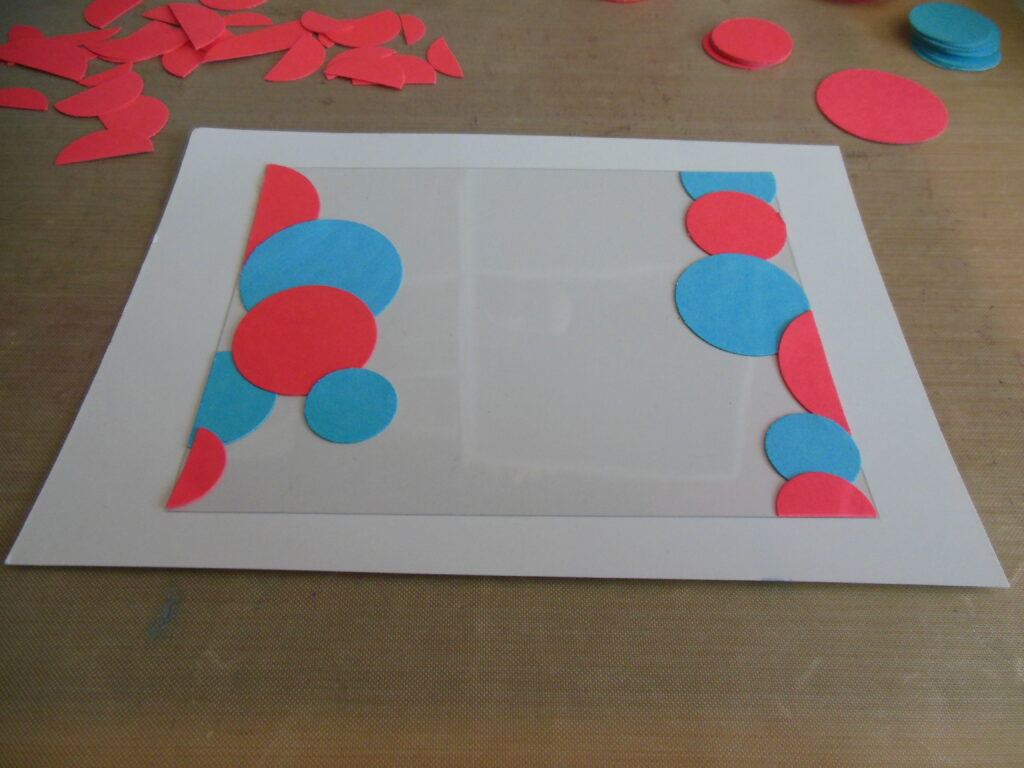 Next I started assembling the sentiment. I cut a back rectangle as a background for the THANKS and to help it pop off. I used the white outline and then alternated the blue and orange for the letters.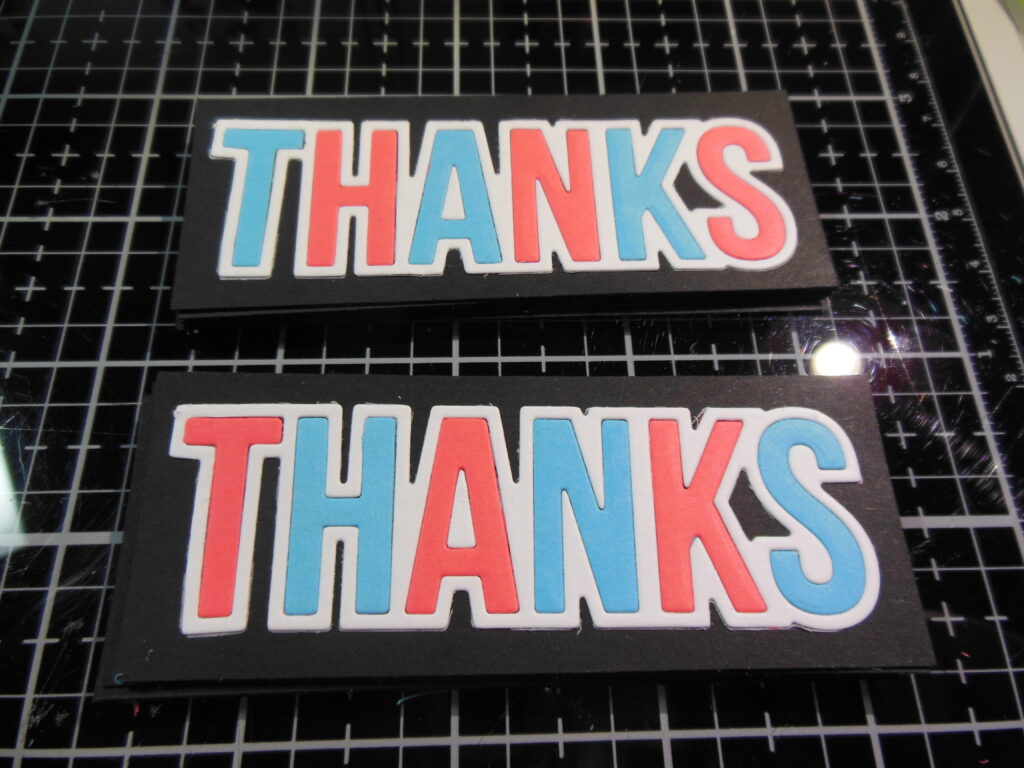 In order to give everything the appearance of floating, I popped up the acetate with foam tape, hiding the tape behind the circles and the sentiment.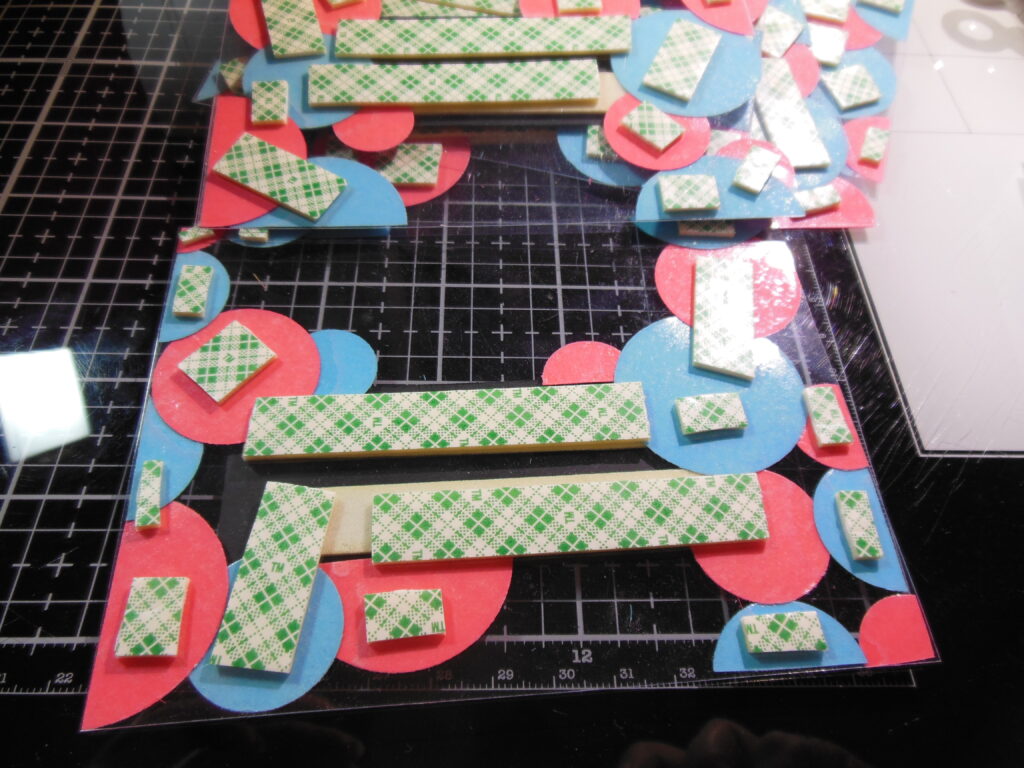 Then just added the acetate to a white card base. A super simple card that looks complicated. Assembly was time consuming but in the grand scheme of things it went pretty quickly since I prepared everything assembly line style.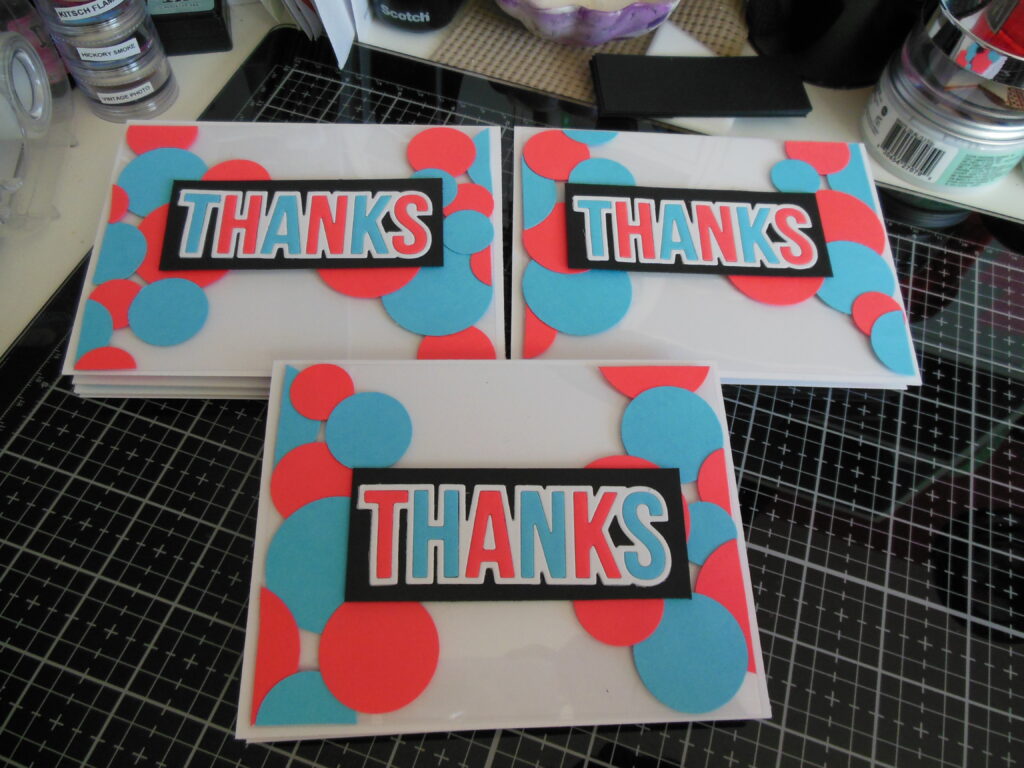 Any links in this blog are not affiliate links.