This month our technique is to use paint chips…you know the swatch cards from the hardware store that you grab when you're looking to repaint the house.
I picked our sympathy theme to use with this technique. It probably wasn't the easiest theme to choose for paint chips, but I'm always up for a challenge.
I choose top-folding gray card bases cut 4 1/2 by 5 1/2. I feel they are softer than black for sending out to people during an extremely emotional time. I chose a 4 x 5 1/4 layer in a muted purple that is almost a burgundy. To give this later a little interest, I scored it vertically every 1/2 inch and then turned it horizontally and did the same.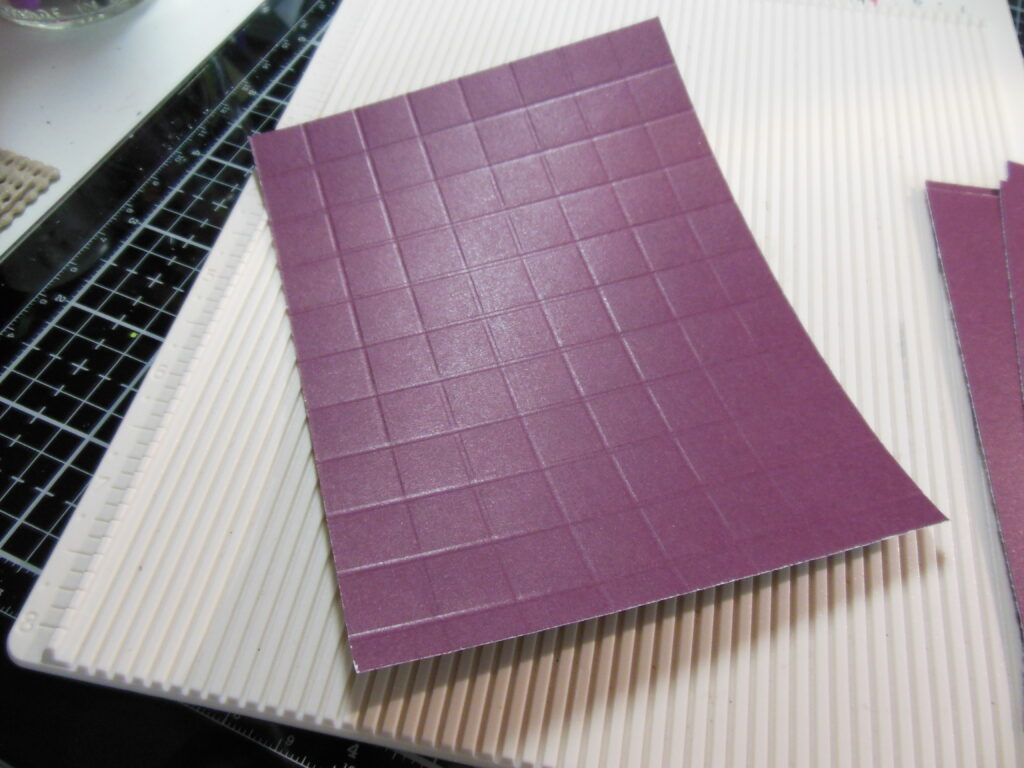 Next I cut out flowers, leaves, and the branch from Tim Holtz Funky Florals Large die set with Sizzix. I used small white brads to put the two pieces of the flowers together.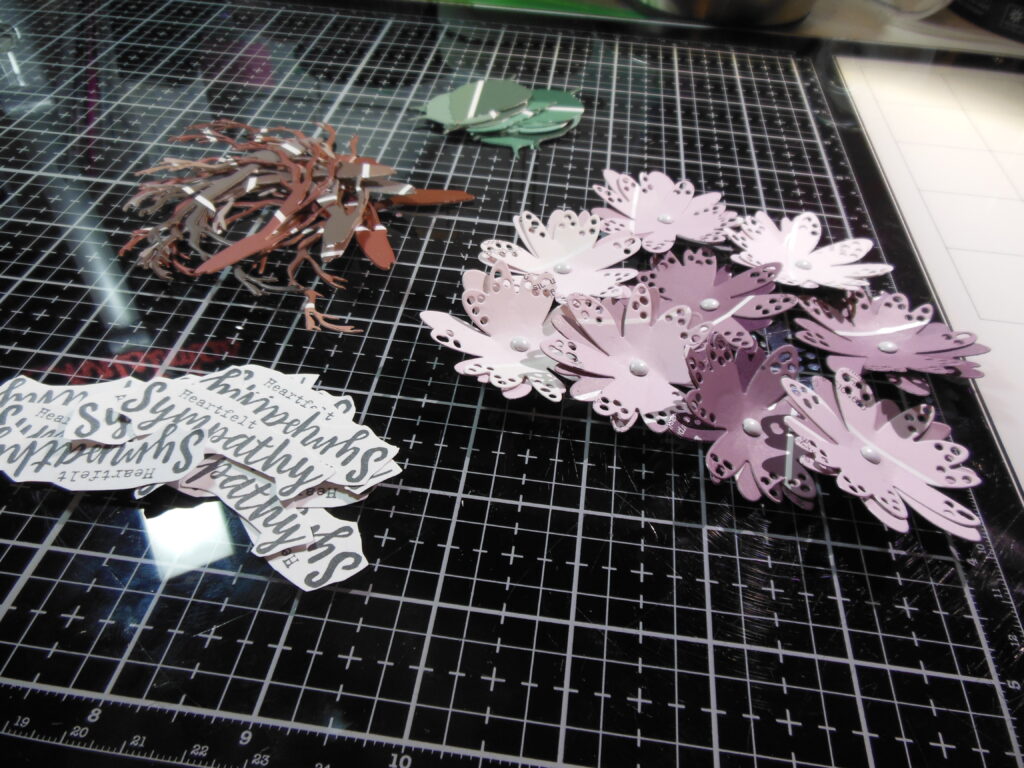 Finally, I chose sentiments from Unity Stamp Company's December 2020 sentiment kit "No Better Words."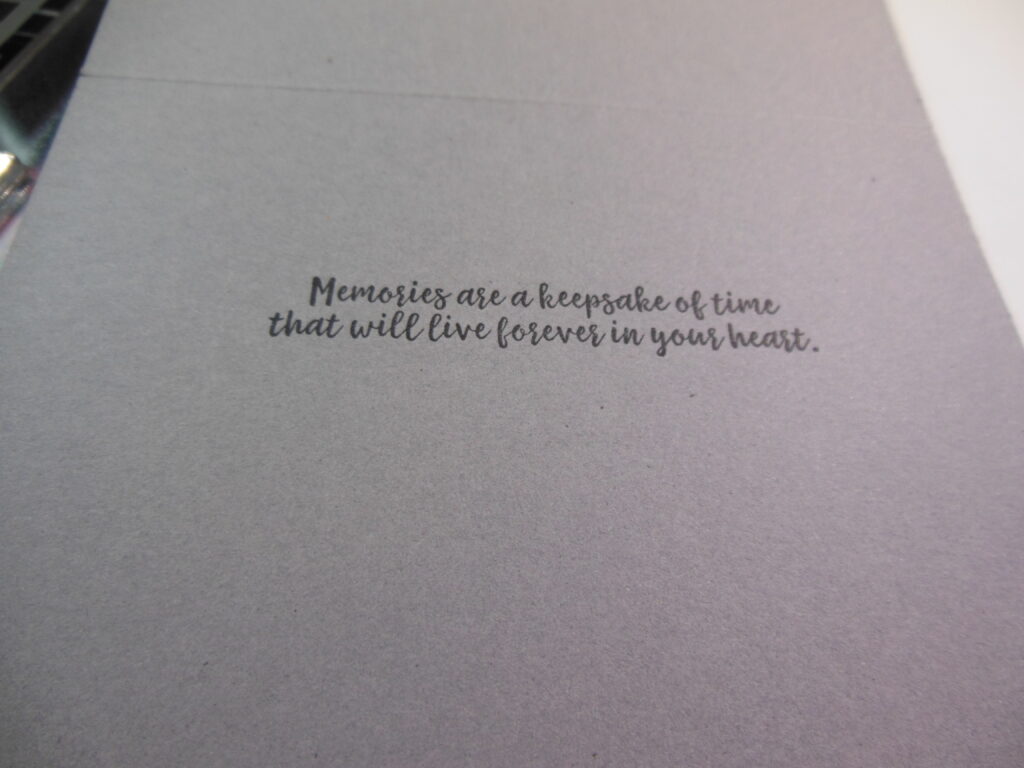 With all of my elements ready, I assembled the card. I glued the branch and leaf down flat and used a medium sized glue dot over the back of the brad to adhere the flower down. I also glued the outside sentiment down flat since the flower already had quite a bit of dimension.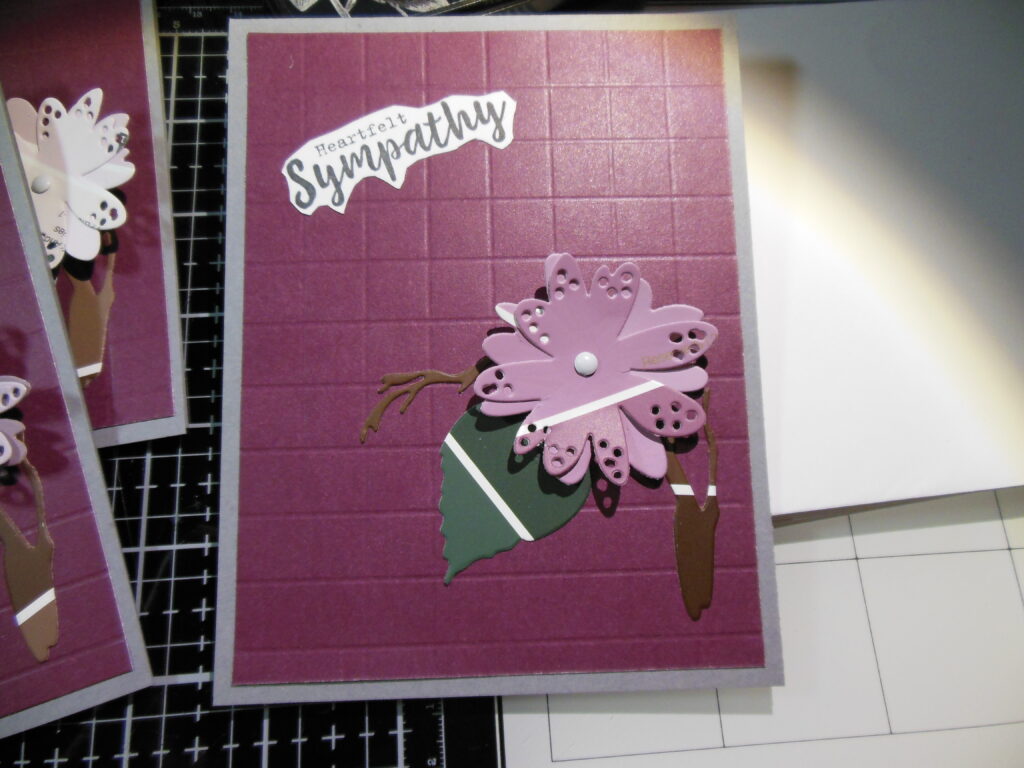 Just to be safe, I added a piece of white cardstock to protect the flower and used an A6 sized envelope for my A2 sized card. I also used a "non-machinable" stamp when mailing these to my swaps gals.
Any links in this blog are not affiliate links.