So today is a very special day . . . my first ever niece has a special birthday today! Today's card is her birthday card. She was helping me come up with ideas for what I have planned for this week, and suggested (well requested) a special birthday card for herself. Well, what was I to do but comply . . . I loved her so much when she was born that I named my favorite baby doll after her, and my love for her has not changed a single bit. Today she is still one of my favorite playmates!
I'm trying my hand at an easel card. Again, taking inspiration from watching Jennifer McGuire videos (she makes it look so easy, doesn't she?). I started by stamping out my sunflower images from Unity's Count Your Blessings (Aug. 2020 KOTM) on Vicki Boutin Foundations paper in VersaFine Clair Pinecone Ink.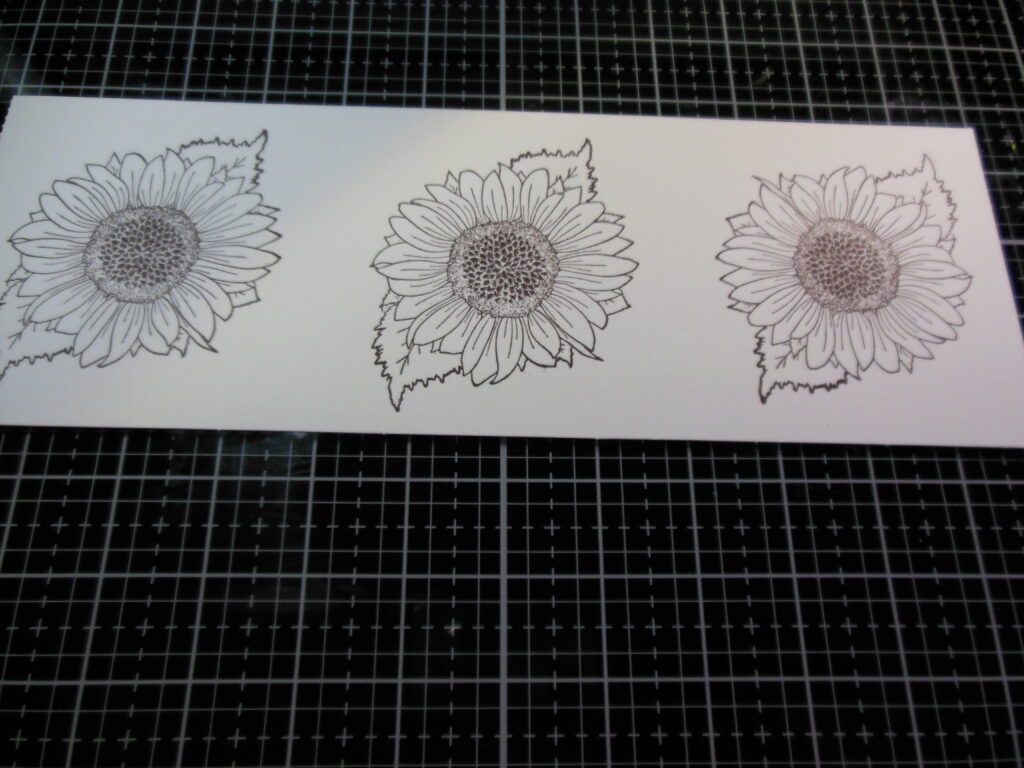 Next I fussy cut out the sunflowers. I tried cutting them out with my Brother Scan N Cut machine, but my mat isn't very sticky and my tape didn't keep my images stuck down so they moved during the cutting process. Luckily I was there to save them and then go old school and manually fussy cut them. Funny thing is . . . I'm not really a very good fussy cutter and my niece usually takes pity on me and does my fussy cutting for me. Yep – she loves me!!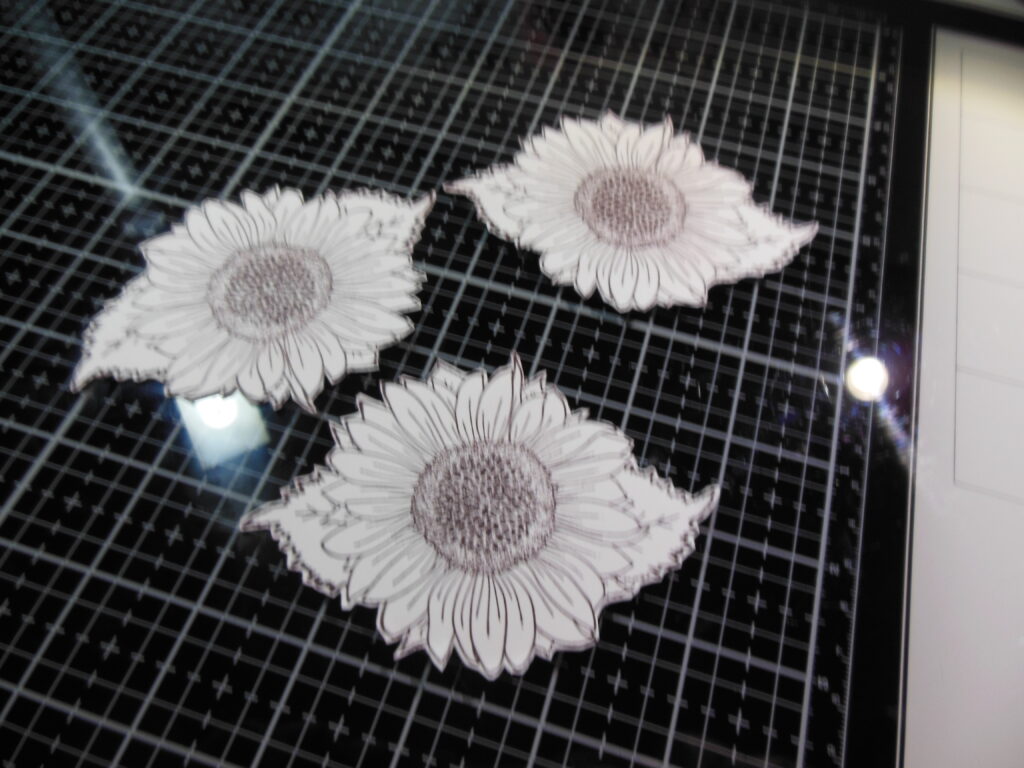 Just a quick note – Vicki Boutin Foundations paper is very nice and thick, which makes fussy cutting a little more challenging with intricate cuts. I chose to use it because I'm going to watercolor these beauties up.
I colored the images using Nicholson's Peerless watercolors. I used Dark Green for the leaves, Burnt Umber for the centers, and Brilliant Yellow with Cadmium Yellow over top for the petals.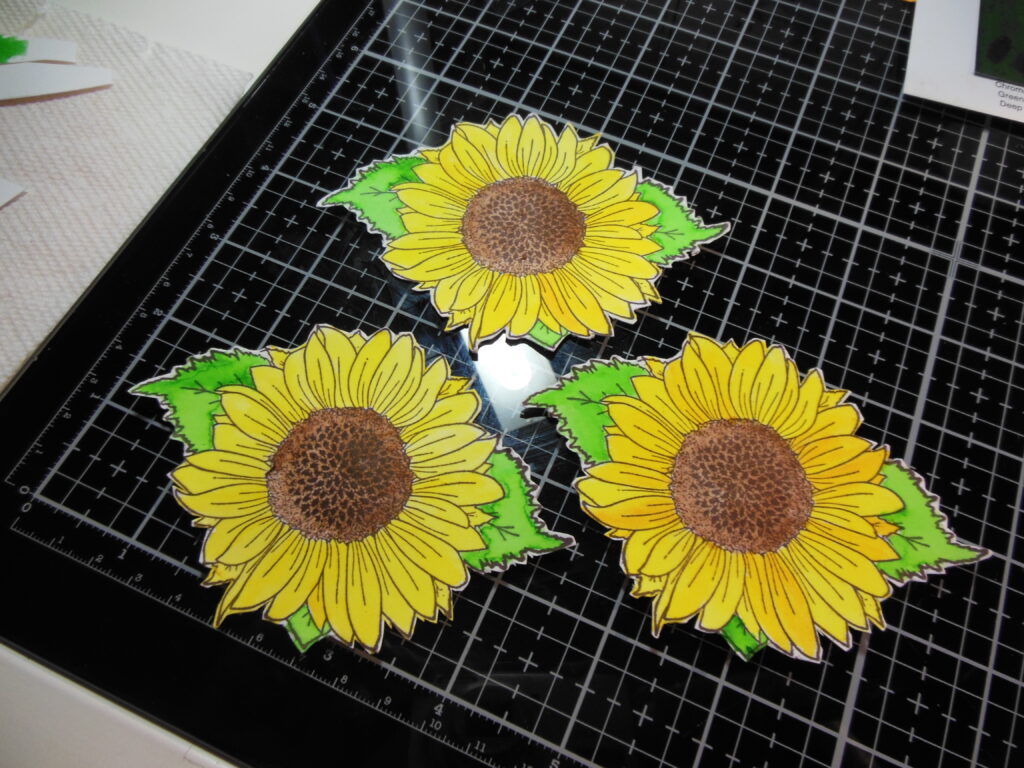 Next I created a background using a stencil from Vicki Boutin's Color Study Fresh collection. I've always loved blue with sunflowers.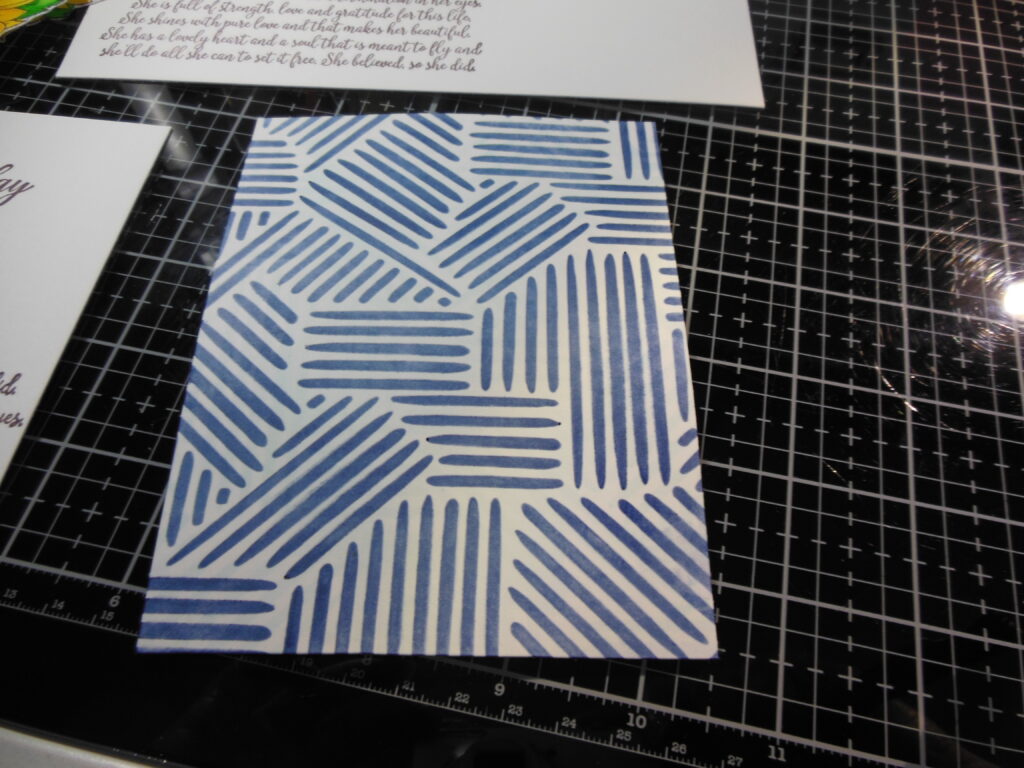 I stamped out my sentiments in Pinecone as well. I used Unity's Special Wishes sentiment kit from December 2018 for the "Happy Birthday" on the front, and I used the background portion from Unity's She Never Says Never sentiment kit from June 2017 for the inside sentiment that will hold up the easel part of the card.
Now having all of my elements prepared, it was time to assemble the card. I used a top-folding card base (4 1/4 x 11, scored at 5 1/2) and made a second score mark at 2 3/4. I glued the blue background to base on the portion of the card front from the 2 3/4 score mark to the bottom. I then added 3 pieces (2 x 4 1/4) of cardstock glued together in a stack to form a ledge that the easel portion sets up against. I added the inside sentiment to this.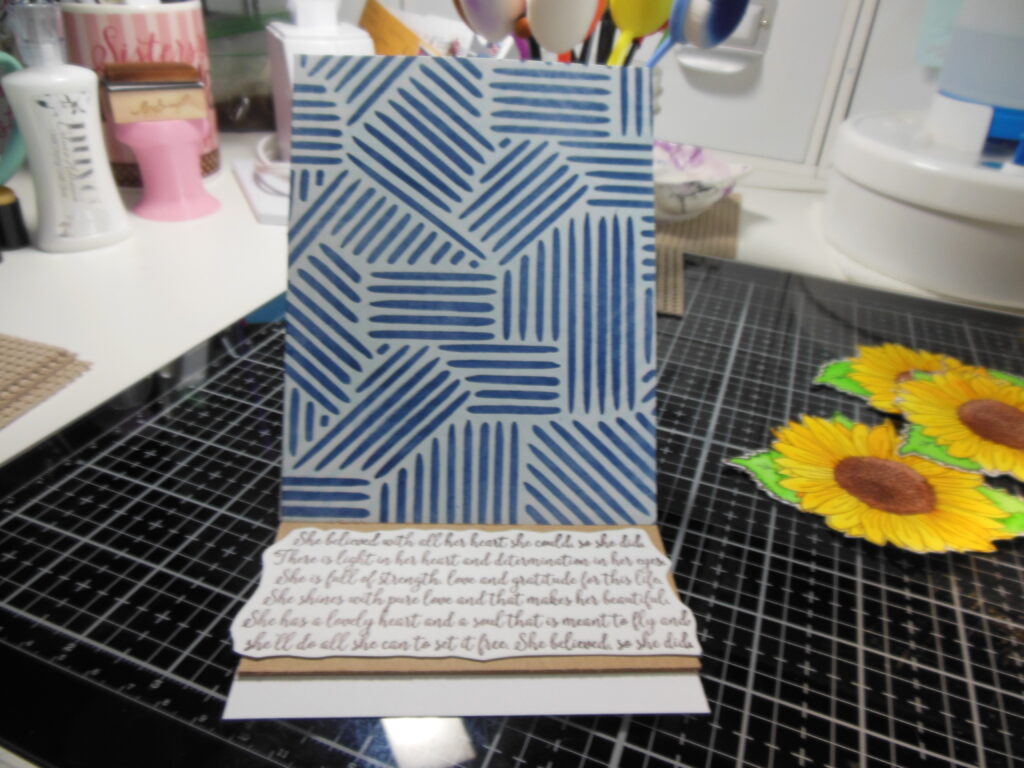 Next, I figured out placement for the sunflowers and the Happy Birthday banner and finished off the card.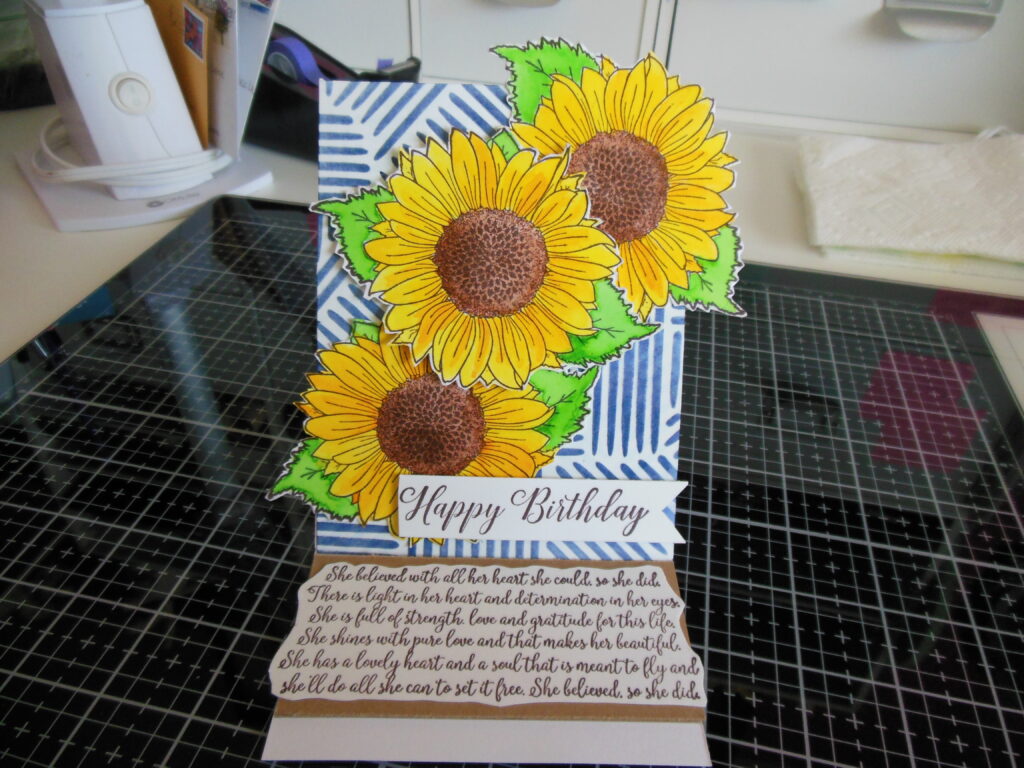 I know she's going to love it! Hope you've enjoyed reading about my process to make this very special birthday card for a very special person in my life.
Don't forget to leave a comment on each GIU post for your chance to win one of two $20 store credits to Unity.
Any links in this post are not affiliate links.