(Simply Swap It – August 2022)
I always like to maximize my blogging so when I can get two for the work of one, I'm going to go for it. I do my best to blog my swap cards for my Simply Swap It card group (just a small group of family and friends). August was our final month for this swap round. Our technique was "inside out" cards. The theme I chose for this final swap was "birthday." Once again maximizing my work, one of the 12 cards I made will be used for a birthday card for one of my sisters, whose birthday happens to be today. (So really, I'm getting three for the work of one this time around – yay me!)
I used Unity Stamp Company's March 2022 sentiment kit An Ungloomy Day and coordinating die. I cut Eeyore out of the front of my card base and then stamped the image on the cut-out, using Whitney's handy-dandy template process.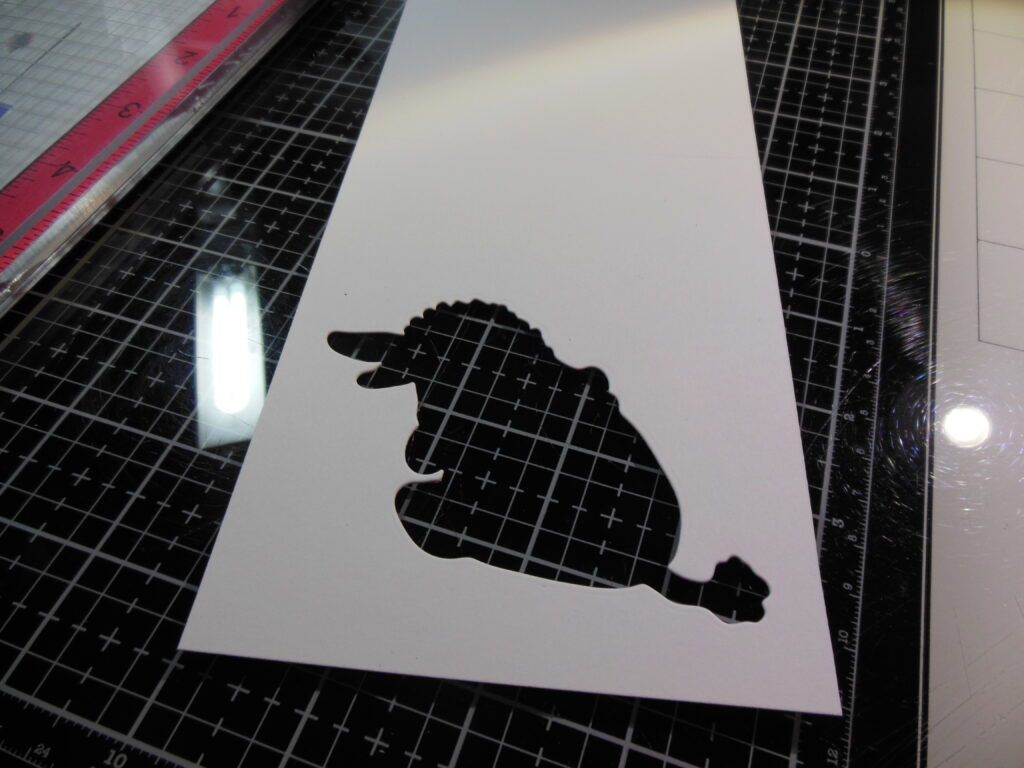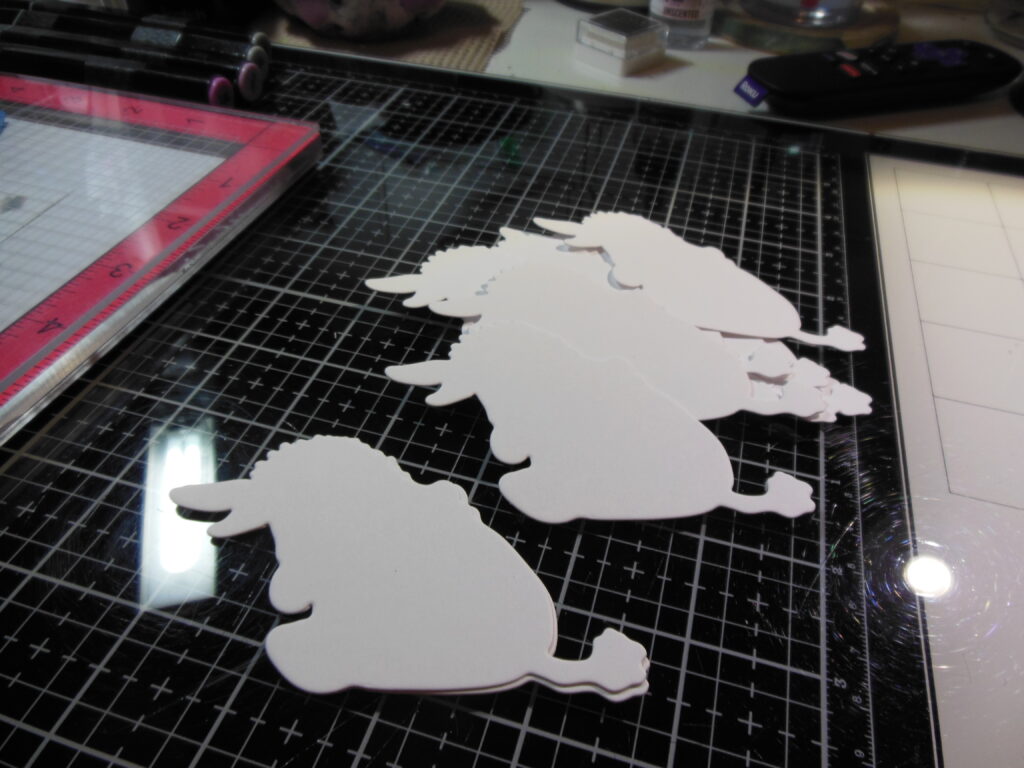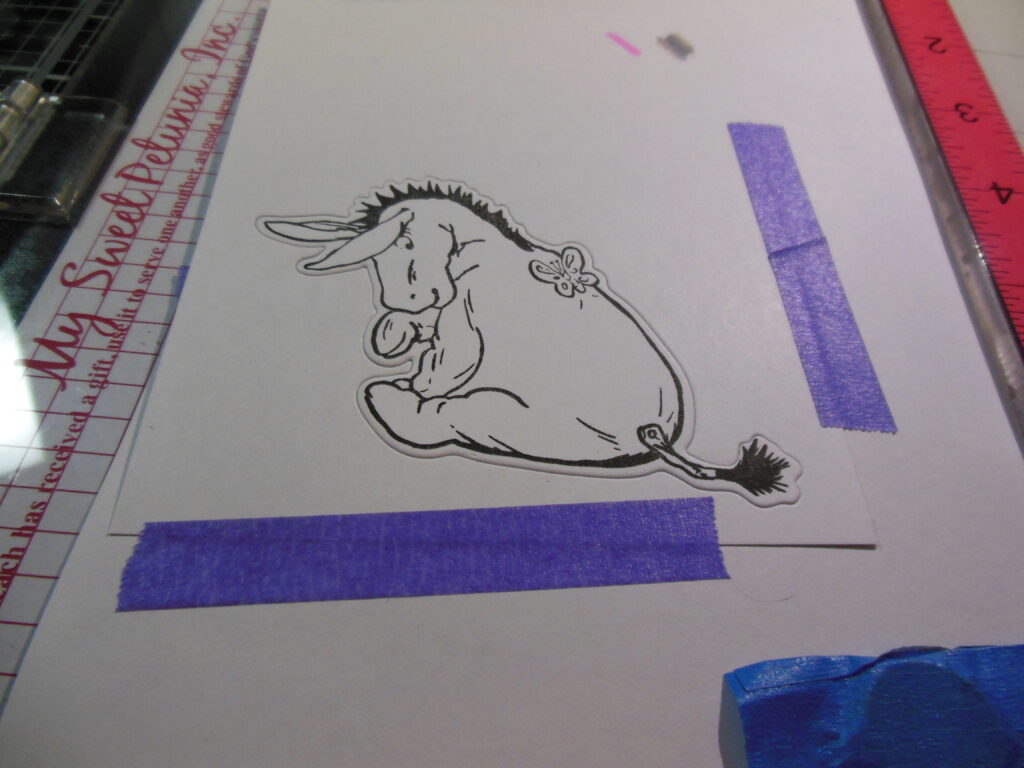 I used Gina K Amalgam Black Ink to stamp out Eeyore so that I could color it with Spectrum Noir alcohol markers. I used DP2 for a touch of purple inside his ear, and then used IG2 and IG4 for his body. IG2 was the all over color and IG4 was used for shading. I layered the IG2 over his body twice. For the butterfly in Eeyore's back, I used BP1 so that it really popped.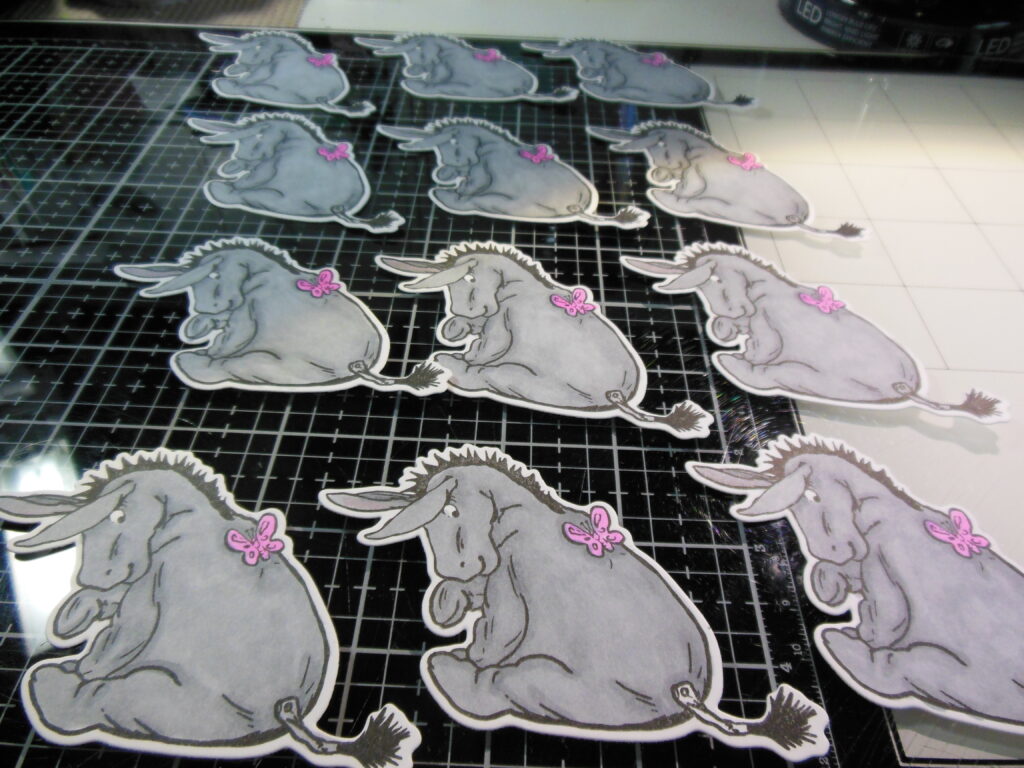 To finish off the background on the front of the card, I used a cloud stencil and a grass stencil from my stash to make a fun spot for Eeyore to sit. I used Distress Ink Tumbled Glass for the sky and Mowed Lawn and Rustic Wilderness for the grass.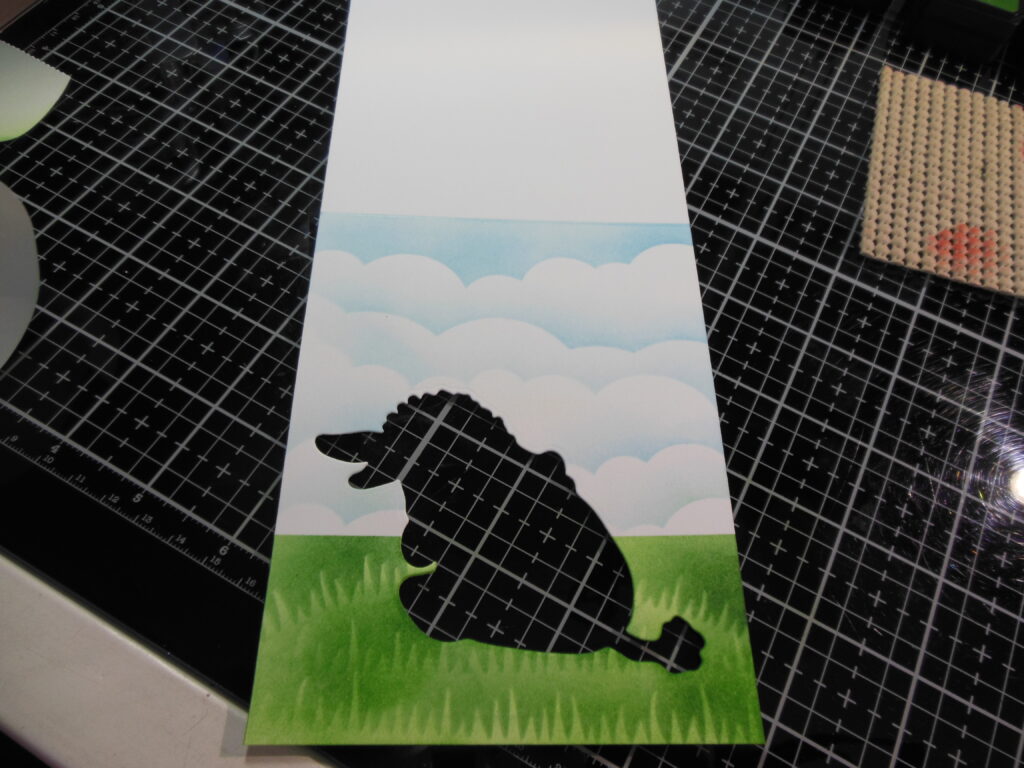 After finishing the card fronts, I glued Eeyore through the cut out on the front into the inside of the card. For the final finishing touch I stamped the "Happy Birthday" sentiment from the An Ungloomy Day sentiment kit on the inside of the card.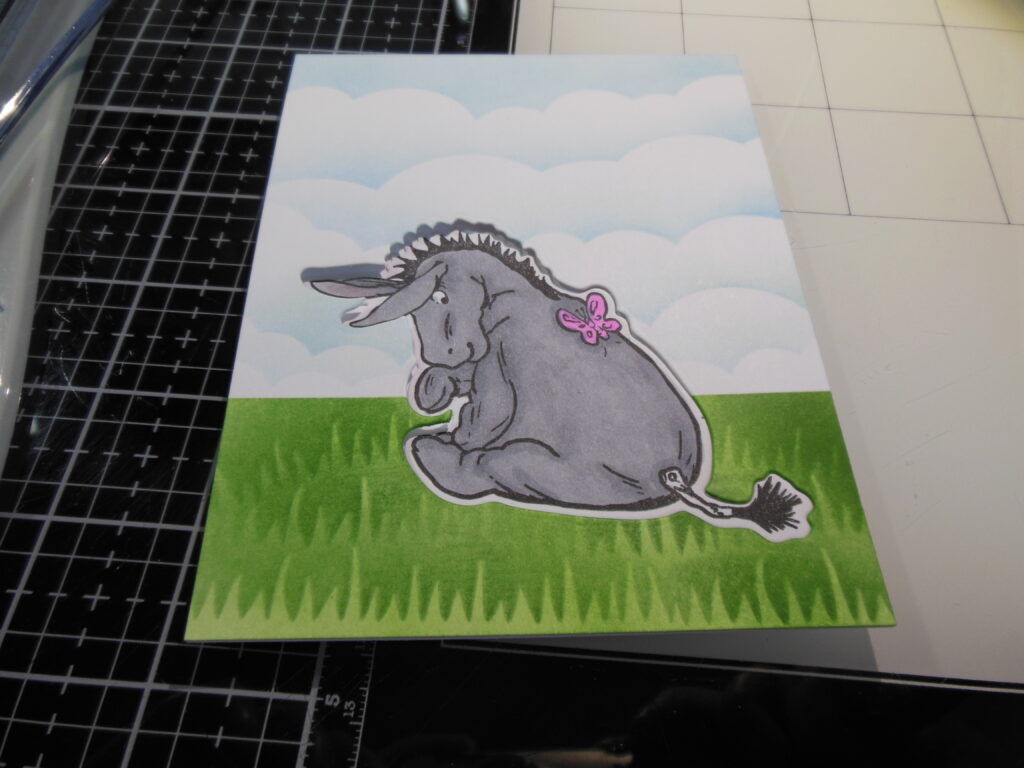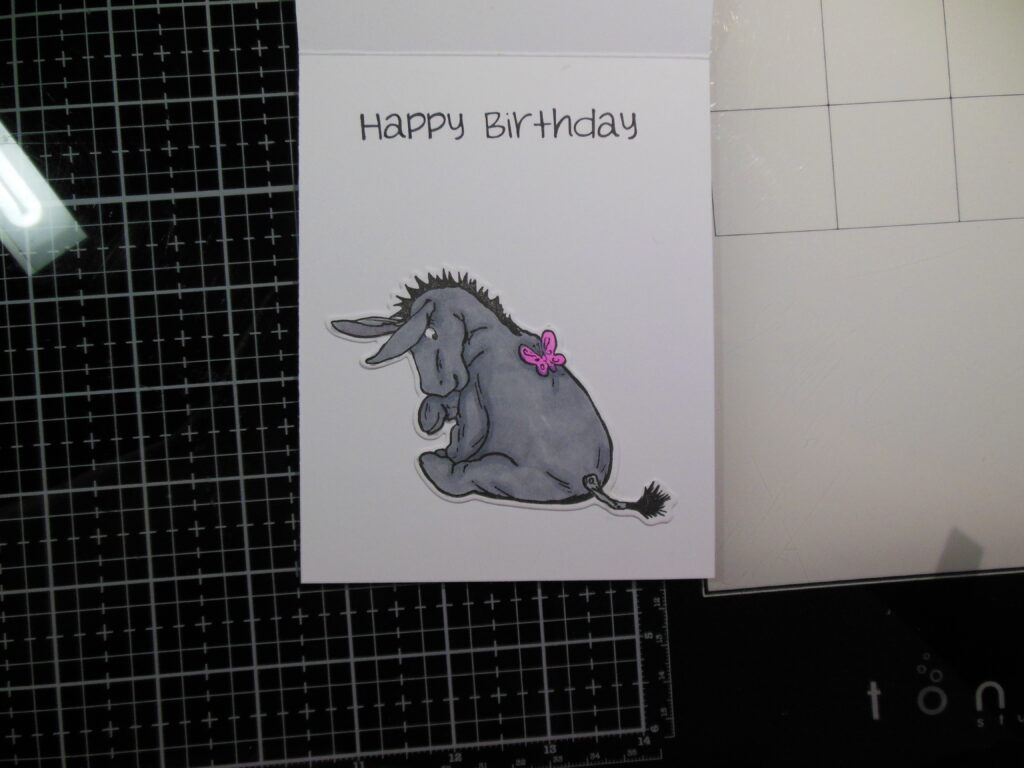 I'm sure my sister will love her birthday card and my swap girls will love theirs as well!
Don't forget to leave a comment on each GIU post for your chance to win one of two $20 store credits to Unity.
Any links in this post are not affiliate links.