Our swap technique for June was shaving cream backgrounds. This was my first time playing with shaving cream and re-inkers. I had so much fun with it! In fact, I was having so much fun I didn't think to start taking pictures until my shaving cream was a mottled mess.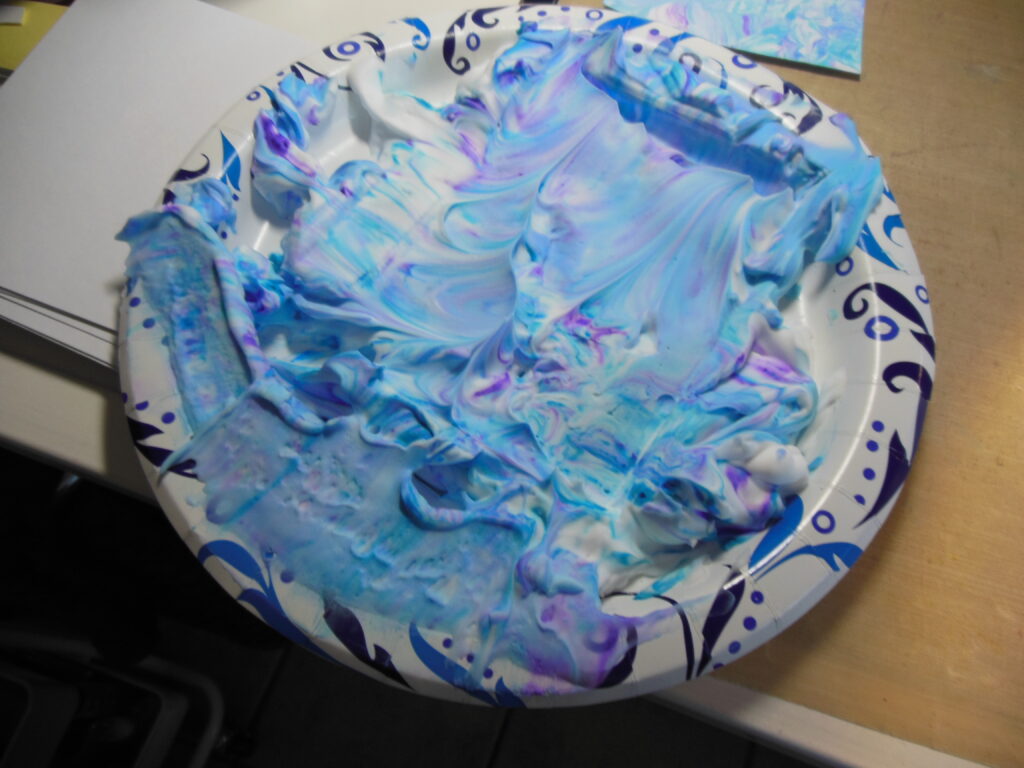 I used regular old cheap shaving cream with Distress Ink re-inkers in Peacock Feathers and Wilted Violet. I then dipped my 4 1/4 x 5 1/2 card fronts into the shaving cream. I ended up with a TON of backgrounds, and every single one of them is different.
I even ended up dipping small pieces of scrap paper. I just couldn't help myself. I plan to use these as little bits that I can die cut shapes out of for little fun embellishments.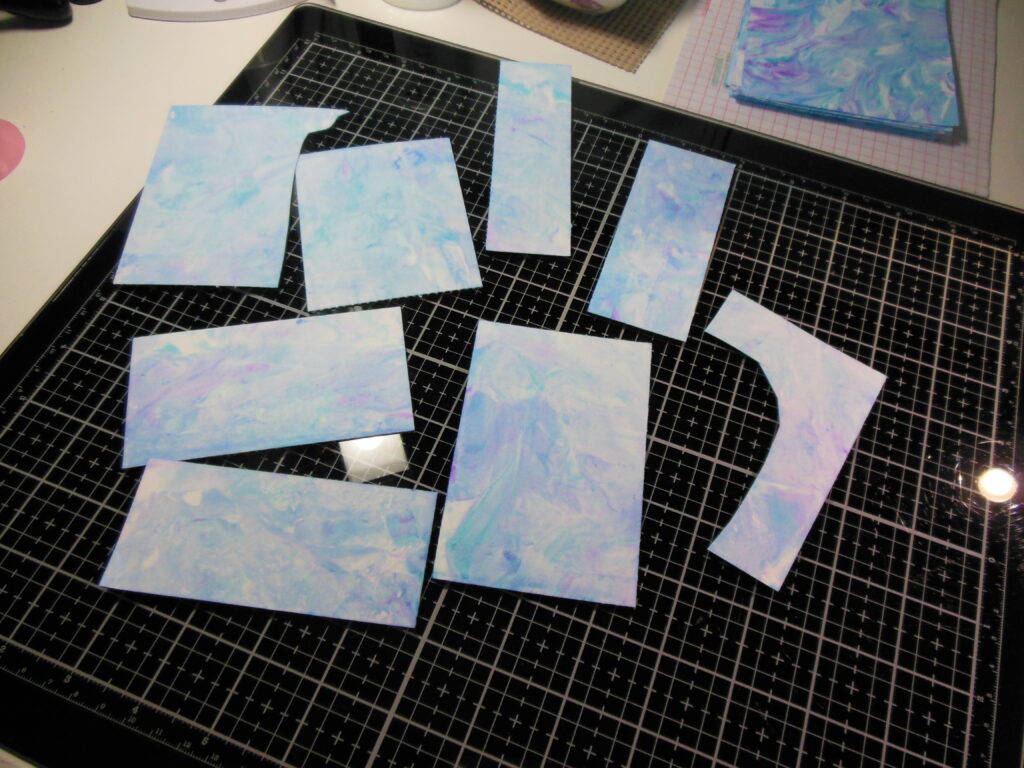 I next choose my theme for my swap cards. Unity Stamp Company made it pretty easy with their new Say It Big coordinating die set that coordinates with the Say It Big sentiment kit from May 2019. I used the shadow die for Thank You to cut the shape and then stamped on that using Whitney's technique – using the negative as my "hole" to stick each shape in and then stamp.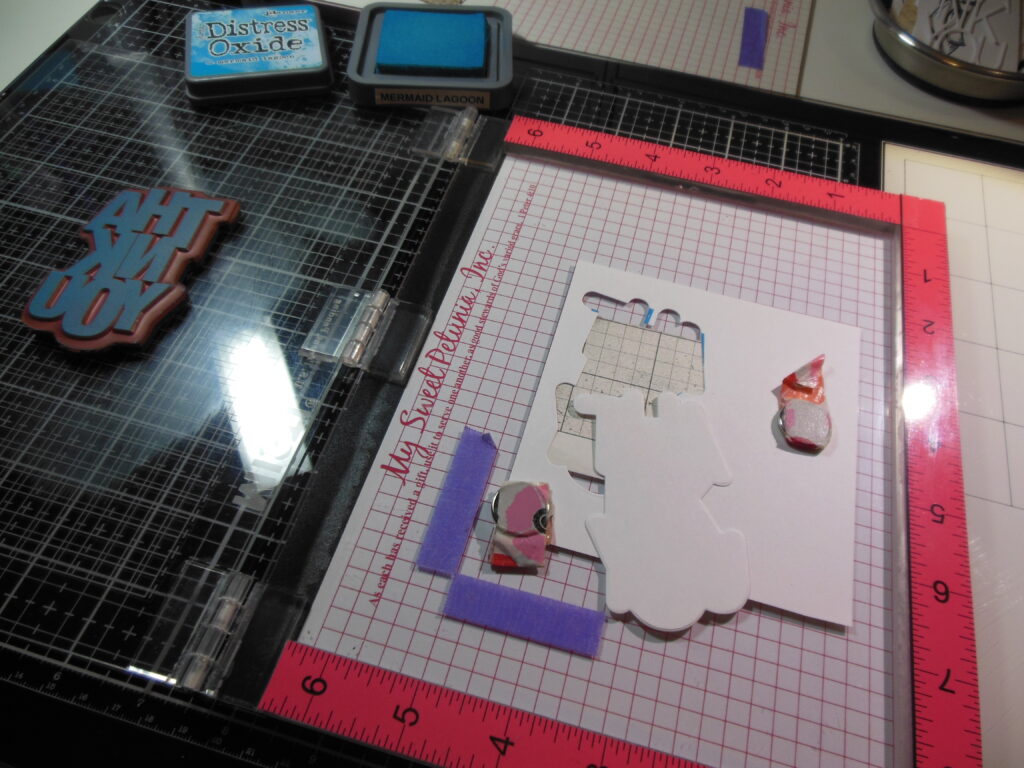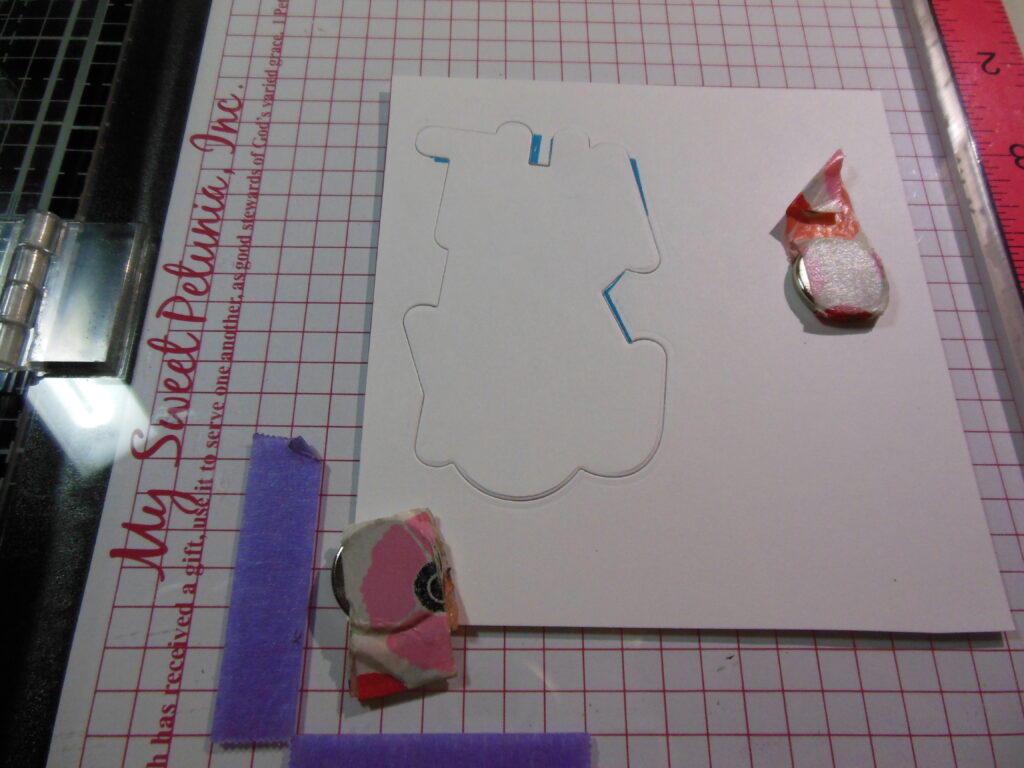 I started stamping "Thank You" in Peacock Feathers, but about 8 into my 12, I decided that the sentiment would pop on the backgrounds better if it was stamped in Wilted Violet. So, out comes the die again and then more stamping! Now I have all of my card elements ready – beautiful backgrounds, purple card bases, white inserts for the inside where personal notes can be written, and two sets of stamped sentiments for the front.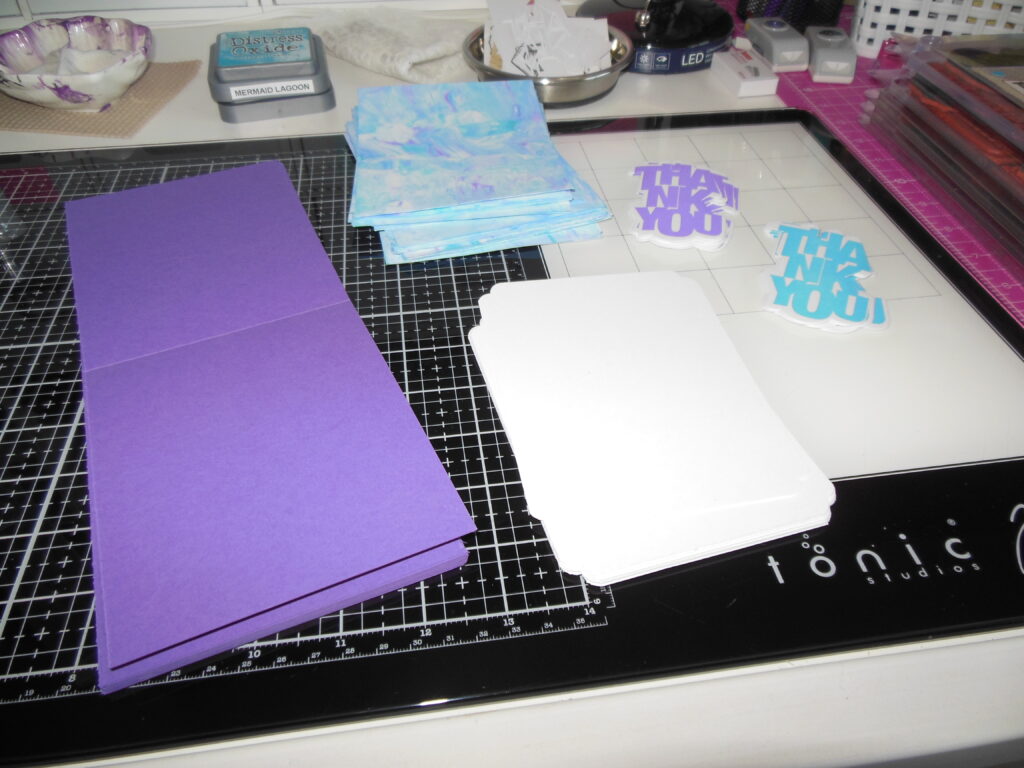 The final card came out pretty simple but beautiful (if I do say so myself).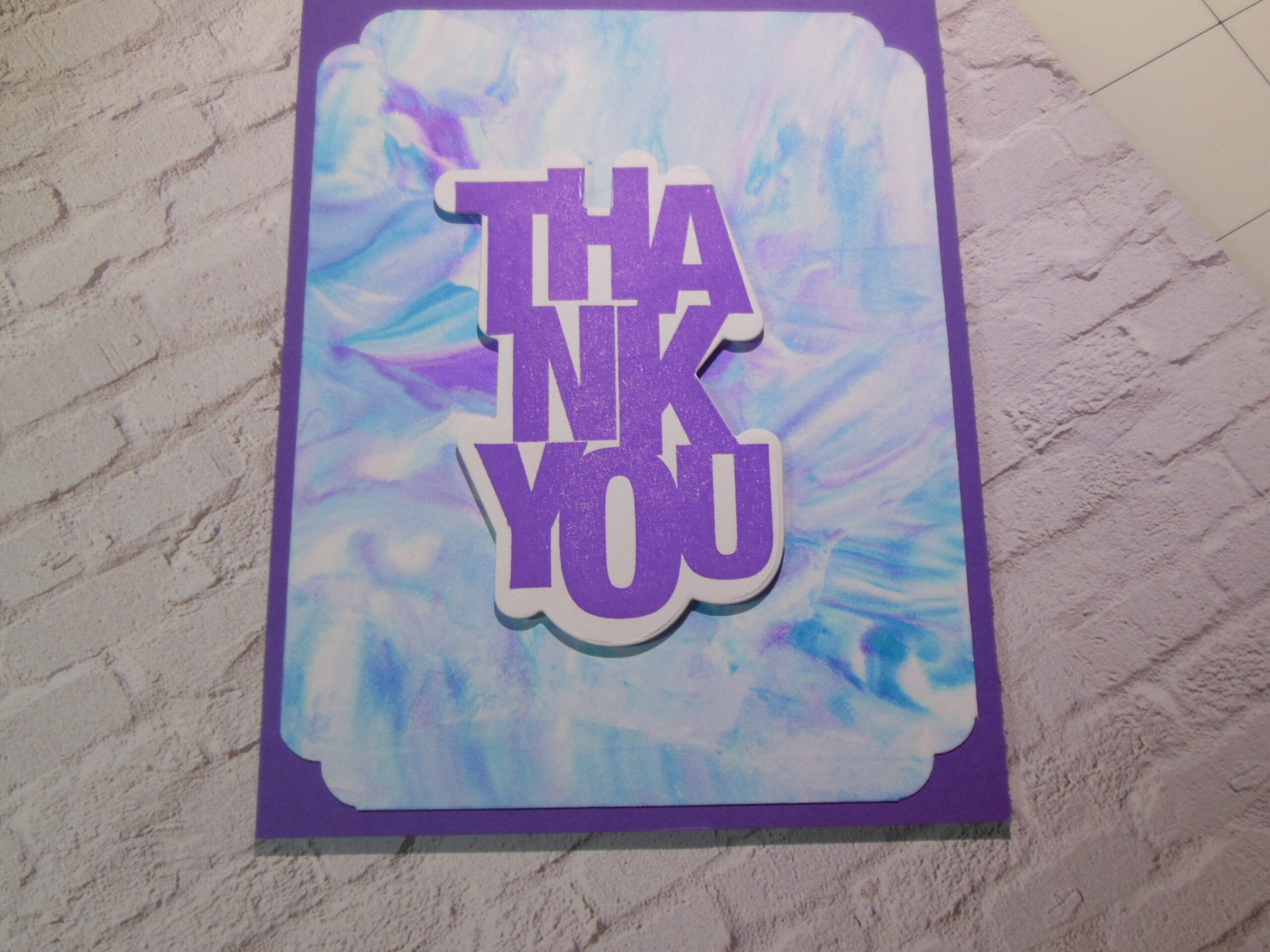 And now a couple BONUS CARDS. As I mentioned earlier, I ended up with a lot more backgrounds than I needed for my swap group. I used the backgrounds for a birthday card for one of my beautiful nieces and for an encouragement card for one of my girlfriends.