While I haven't kept up with my goal for posting on this blog, I have kept up with making my cards for my swap group every month. I've set a new goal for the blog . . . posting about how I create my swap cards for each month. Our group members each choose a technique that we assign to a particular month. Then we have a list of theme categories from which we can choose for the month. Our April 2021 technique was Faux Postage. Faux Postage can be created in many ways, and here is how I did it.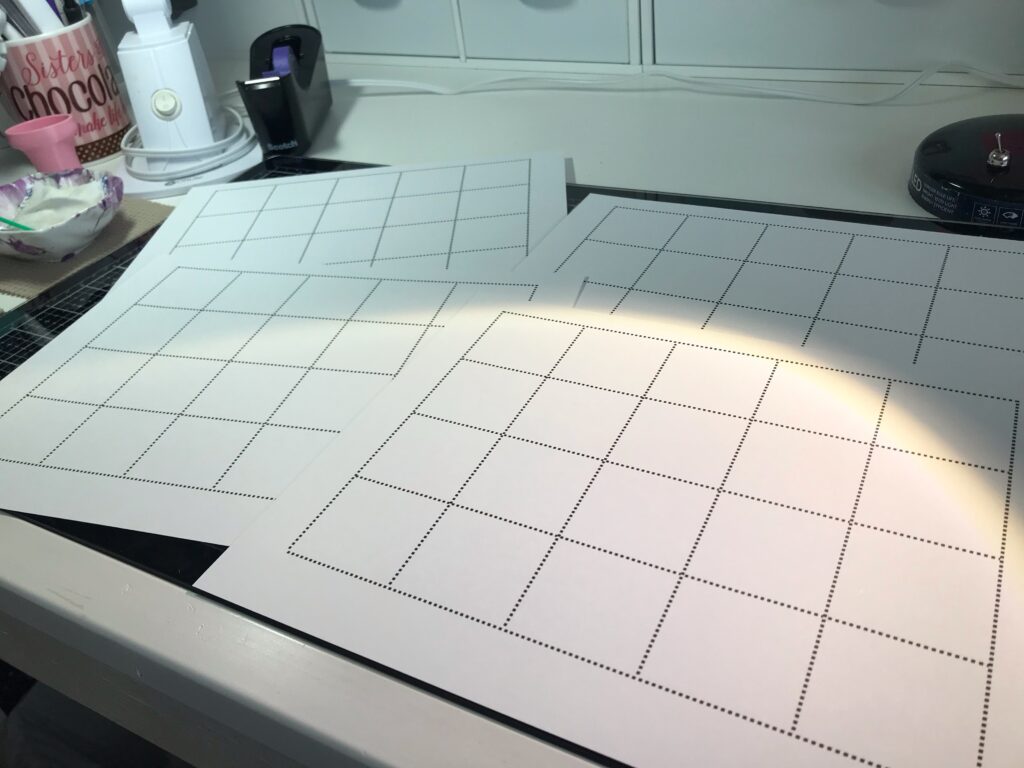 I started creating my "stamps" by setting up a Word table and choosing dotted borders. Next, I used thin washi tape to mask off my "perforation" lines before ink blending with Bundled Sage Distress Ink. Then I stamped one of the butterflies from Unity Stamp Company's 3 Little Butterflies set.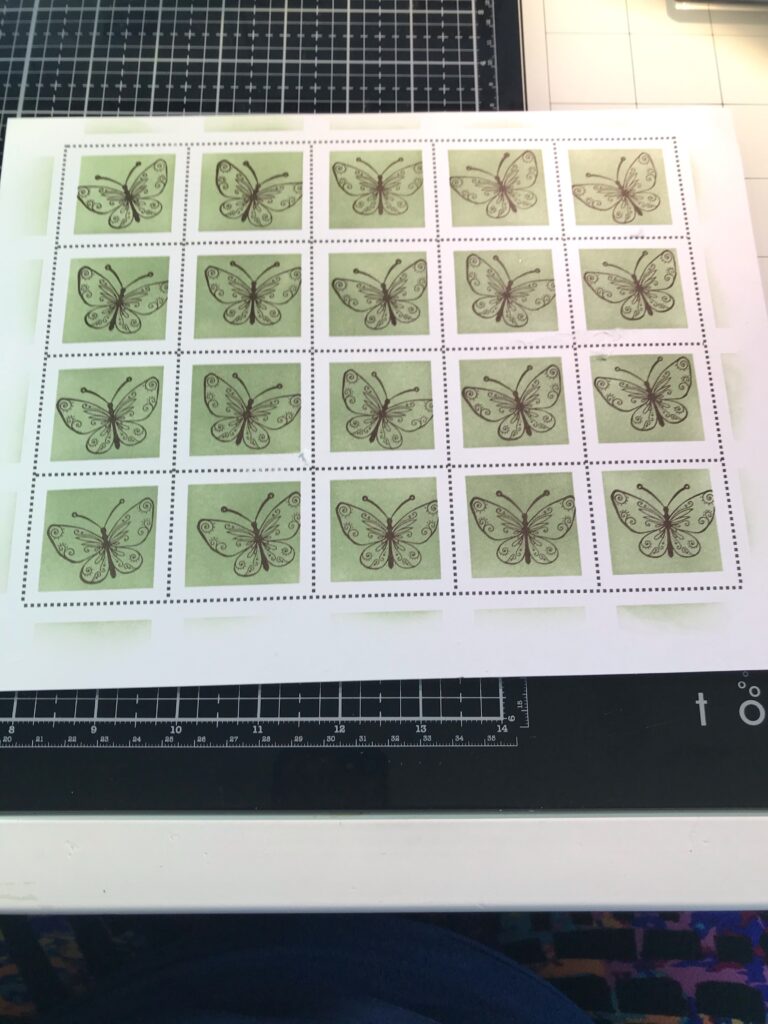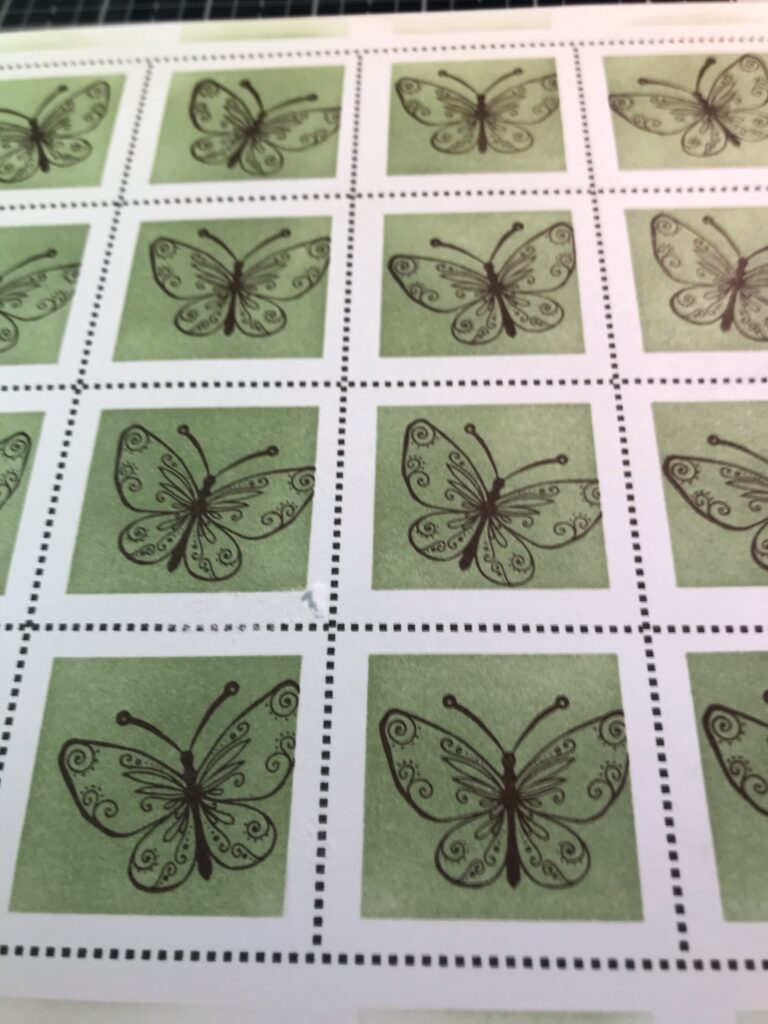 After getting all of my stamps created, I used a cancellation stamp from a set by Stamps of Life. Next, I cut my sheets down into blocks of 4 stamps. I then randomly tore a piece of 12 x 12 patterned script paper into strips and cut them to fit my card base. I cut banner sentiment strips using Gina K Designs Master Layouts 3, and stamped "Thinking of You" from the Unity Stamp Company June 2019 Sentiment Kit Bird's the Word.