I am so excited to start my GIU week off with Unity's Trust the Timing stamp set for a Mother's Day card. This set spoke to me from the moment it was released . . . you'll see why in a moment.
I lost my mother to cancer in 2005, but I know she is still with me every day. Her actions or words come out of my body or mouth just about daily. I also see her in every one of my sisters and my nieces. It is so wonderful to see her legacy living on.
So why did Trust the Timing speak to me when Unity first released it? Well, it's as though someone from Unity went digging through family photos and found my mom's school pictures and made a rubber stamp out of them. Here is my mom's high school graduation picture.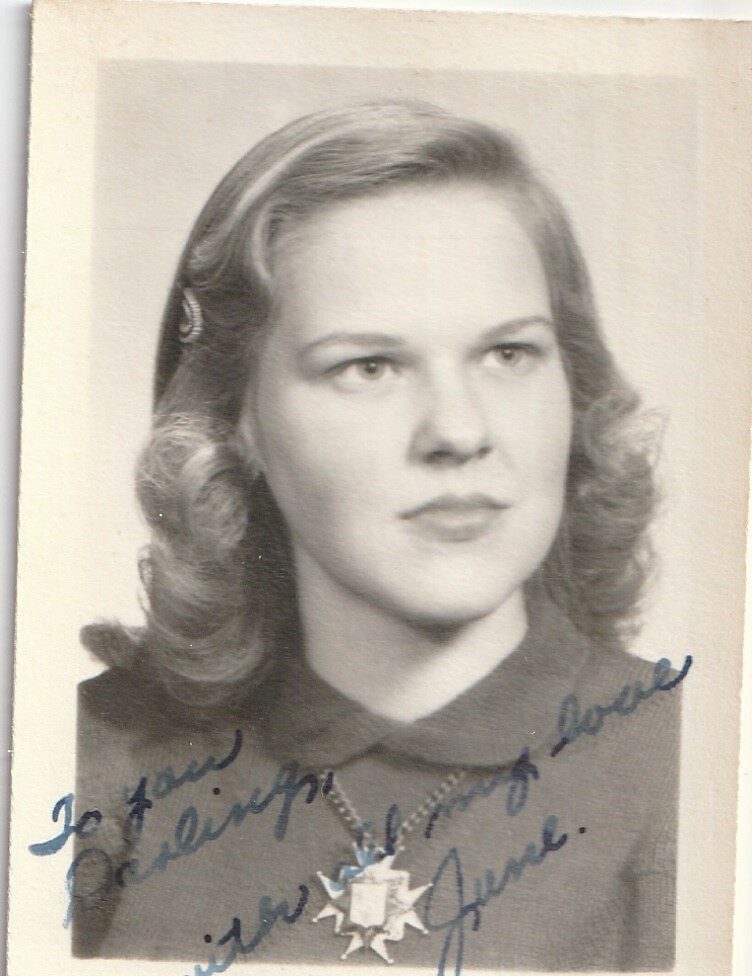 And here is the image from Trust the Timing.
Maybe it's just me, but there is definitely a resemblance there. So basically, as soon as this stamp was released and I started seeing the design team's samples, I knew I just had to have this stamp set.
I felt compelled to make something for my GIU week with this set. So here we go . . . I started by stamping the image (just to practice with it) on one of the freebie tags Unity so often generously sends out with the Kit of the Month subscriptions.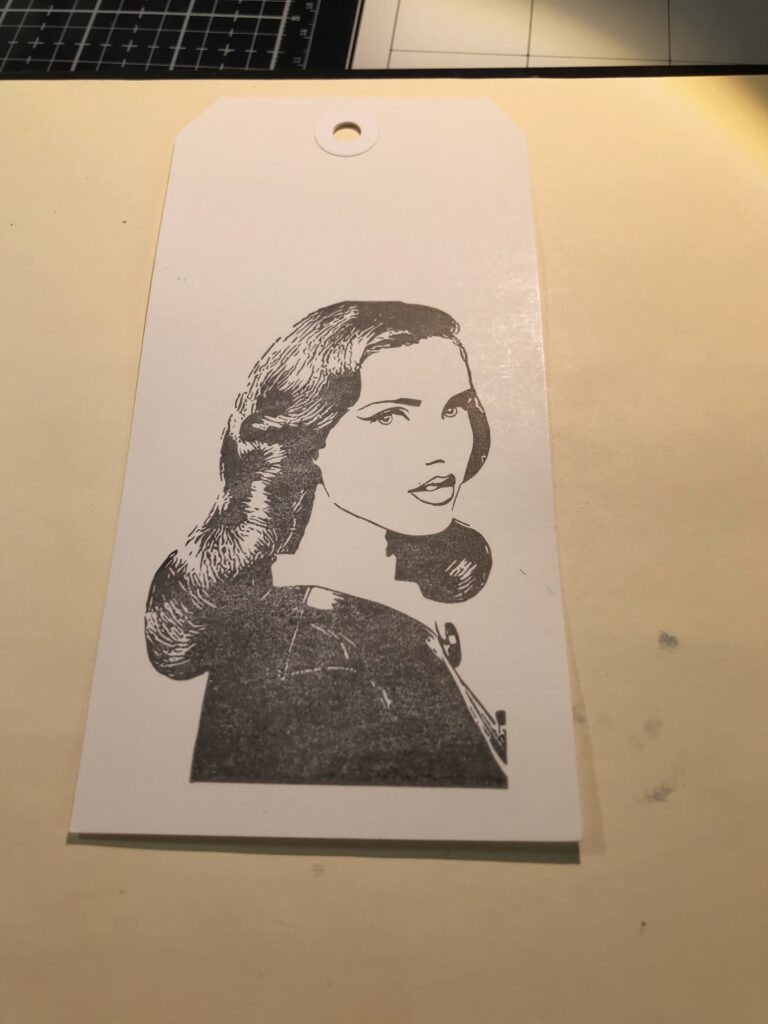 Next I needed to decide if I was going to try to color the image or just leave it black and white. I'll admit I leaned on my Crazy Craft Chicks for their input. They all voted for leaving it black and white. I decided to choose my layering papers while I continued contemplating the black and white of the image. I choose 3 different coordinating pages from the Preserved Paper stack by DCWV.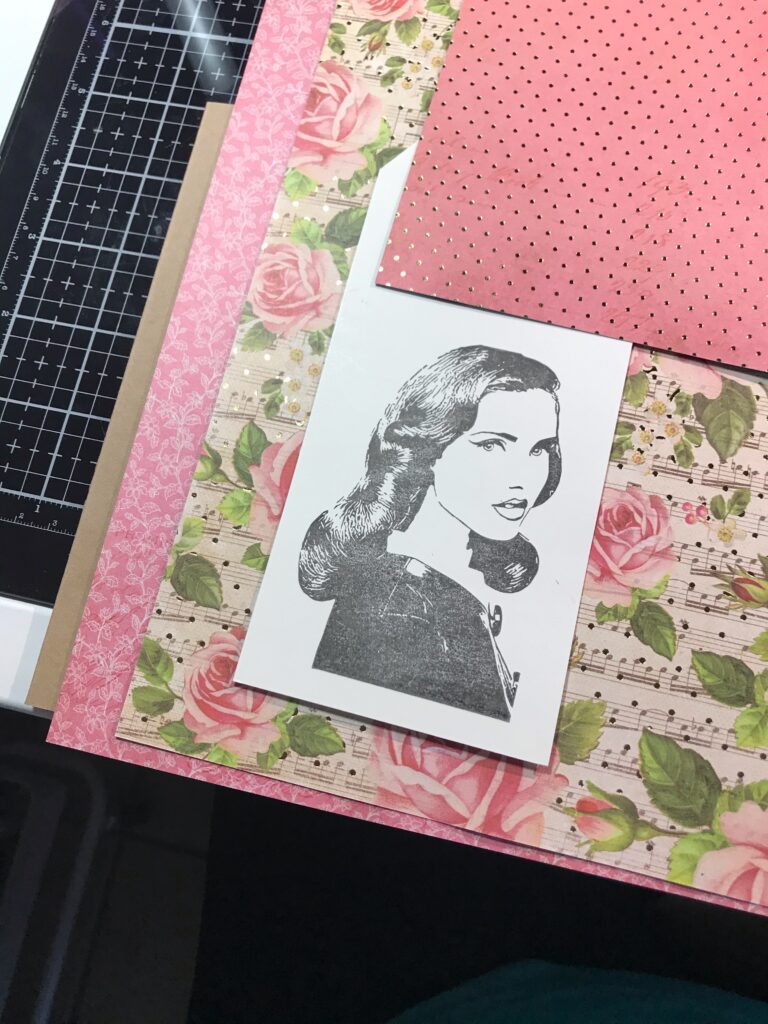 I knew I wanted this to be on a kraft card base and decided to make it a 5×7 card so that I could add several layers and some flowers for a mixed media style card. I chose three small flowers from a Recollections set of pale pink paper flowers that I have in my stash. Unfortunately the pink wasn't quite right so I hit the tips with Worn Lipstick Distress Ink to achieve the right pink tones to coordinate with the paper. I also used Vintage Photo Distress Ink to alter some photo corners that I used to adhere the image to the pink polka dot panel and to stamp the sentiment "True Beauty come from within."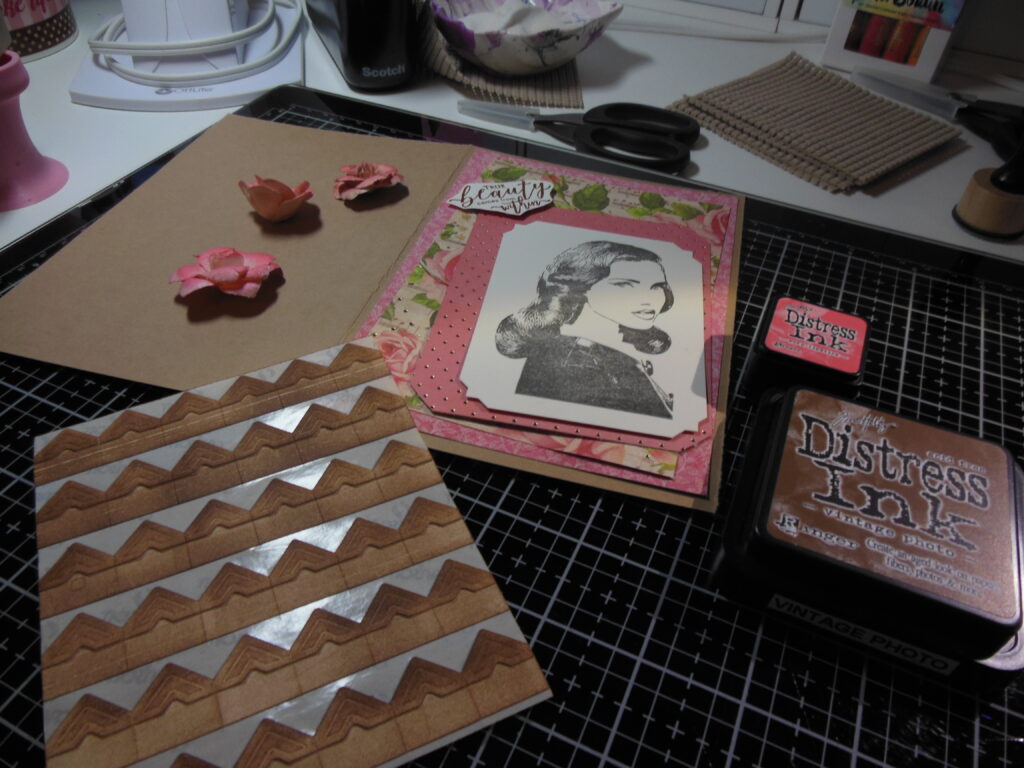 I decided that the white around the image was too bright for the look I wanted so I used the Vintage Photo to take that down a few notches.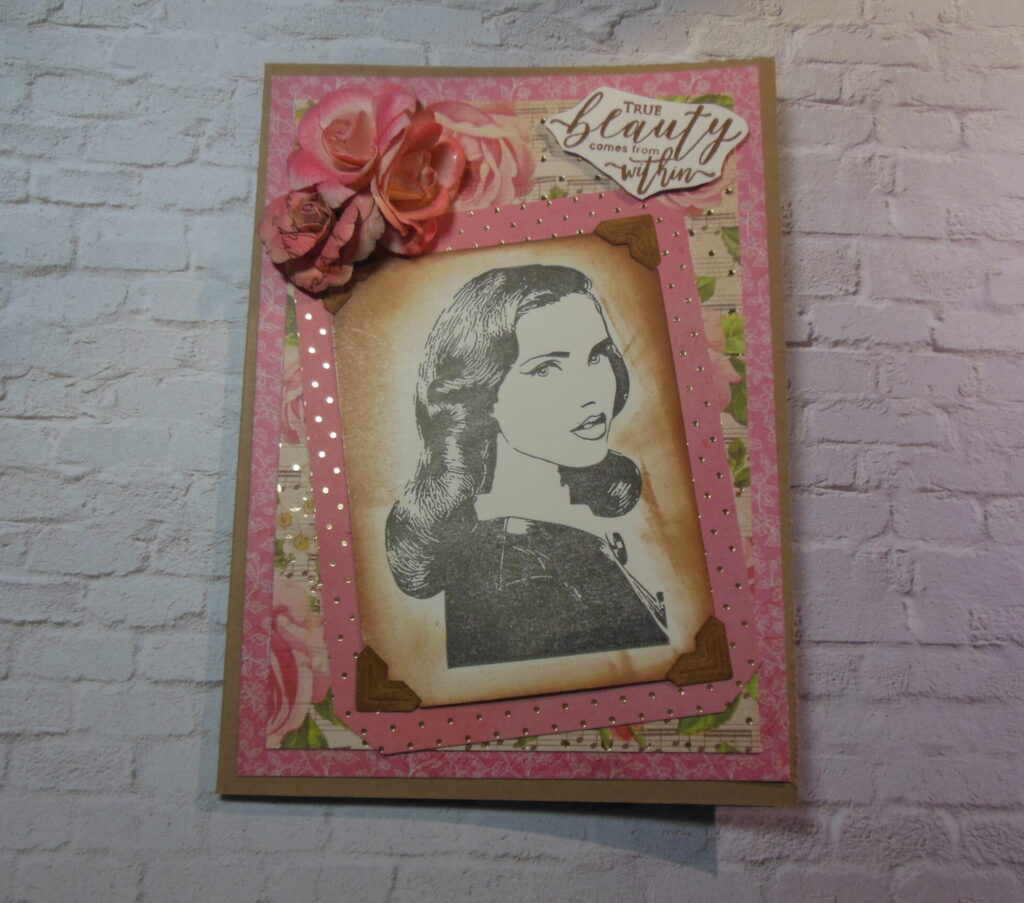 Since my mom isn't here for me to give this to, I think I may frame it and hang it next to her pictures in my hallway. I'm going to leave you with one of my favorite pictures of my mom. I never knew it existed until after she was gone.
Don't forget to leave a comment on each GIU post for your chance to win one of two $20 store credits to Unity.
Any links in this post are not affiliate links.