Well, here is my first mid-week post. Gotta have something to look forward to in the middle of a work week, right?!?
I'm going to dip into the archives again for this one since my current creations can't be seen yet in case there are family members tuning in. I don't want to spoil any surprises.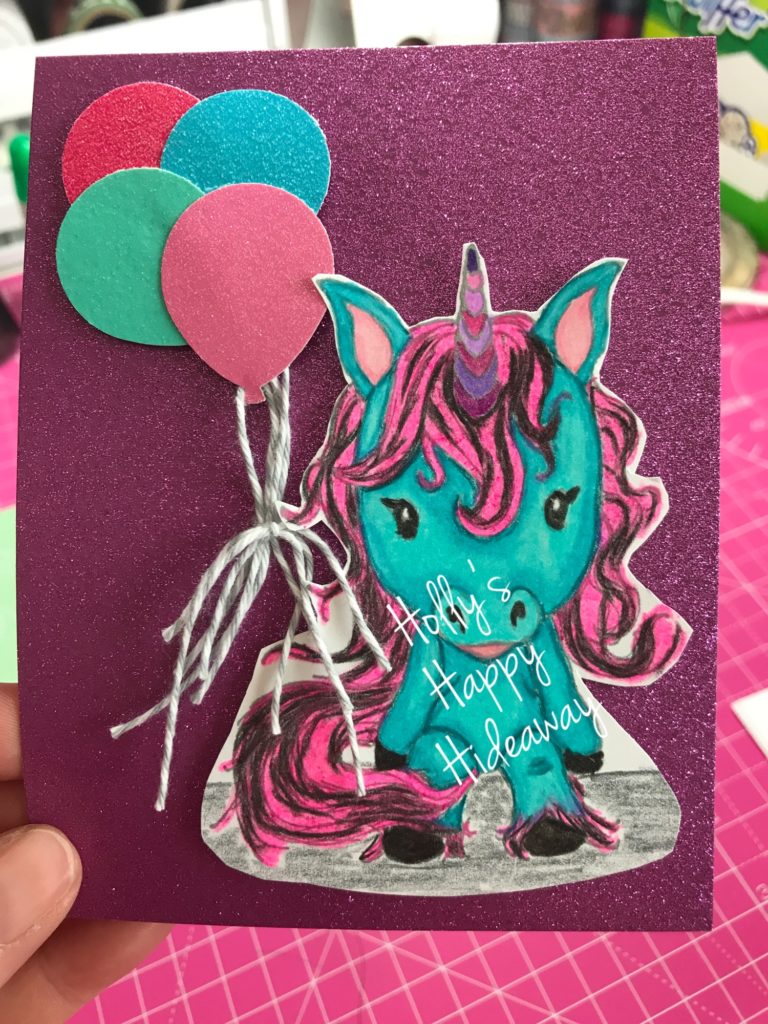 This is a birthday card I made last year for a niece who turned three. Her momma told me that she loved My Little Pony, so I did the best I could to make her one. I used Cuddlebug Unicorn from Unity Stamp Company. (If you stick with me long enough, you'll start to see a theme…pretty much all Unity all the time!) I colored this cutie with Prismacolor pencils, fussy cut her out and mounted her on purple glitter card stock. Every little girl needs glitter!!! I used an old Stampin' Up balloon punch to punch the balloons out of more glitter cardstock because there can never be enough sparkle for a 3 year old, and added some strings.